Five Reasons to Use a Lesbian Sex Toy

For a really good sex life that makes you want to engage more deeply with your partner, communication and honesty about personal desires are key. When you are willing to trust each other and try new things, you can expand from a repertoire of a few go-to moves into a pleasure zone full of surprises and much-anticipated togetherness. Integrating a lesbian sex toy, or a whole toy chest full of them, can be a new thing that soon becomes a go-to favorite.  Although there are an unlimited number of reasons for using a lesbian sex toy, there are five standouts that make ordering your own a clear choice:
Sex toys can improve upon your bedroom experience, even when it is already great.
Even the best sex can become mundane, if it consists of only a handful of ways and means. Unfortunately, the more often you have great sex using those moves, the more you progress toward needing to expand your horizons to keep things fun and exciting. Add a sex toy to keep things sexy, spicy and unpredictable. Once you try your first sex toy as a couple, you will have a better idea of what you want or don't want in the bedroom. From there, possibilities and open communication become endless.
Solo sex can be really great with the help of a sex toy.
When your love is not nearby or you just need some special alone time, a great sex toy can really keep you feeling sexy, stimulated, in touch with your sexuality and satisfied until there is a person by your side. A great vibrator for self pleasure is the Rabbit Vibe, the go-to vibrator for many women coast-to-coast.

Technology eliminates the frustration of finding your zone.
If a football player could use technology to score touchdowns every play, it is likely he would do just that. Sex toys have been designed to achieve what even highly attuned and focused lovers cannot. Instead of considering this a threat to time spent with each other, use a lesbian sex toy together to make achieving orgasms more fun, less work and incredibly stimulating.  The Original Wand provides directed stimulation unlike any other vibrator and has a wide variety of accessories and attachments, so you and your lover can pick your own favorites and customize the experience without having to change devices.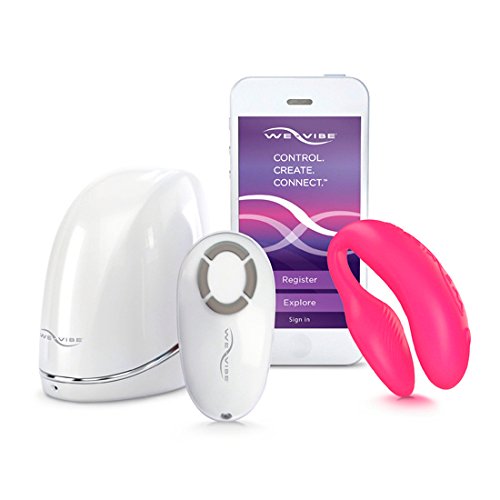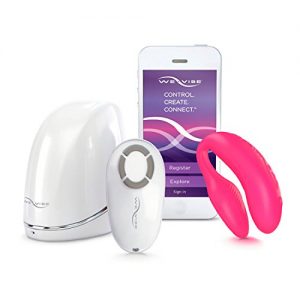 There are some things you or your lover just don't want to do with your own body.
Yes, we said it. There are some things you don't want to do using your own hands, fingers or other body parts. Or, if even you are a noble explorer of your partner's body, maybe there are things you cannot do without the help of a lesbian sex toy, such as sexual intercourse that can be done with a strap on dildo, so your hands are free to roam all over her body at the same time.
Sex toys make great FaceTime.
When you and your lover must be apart, you can enjoy seriously sexy play one-to-one using your smartphone, tablet or laptop. Why go it alone when you don't have to? Connect with each other across the miles and use a sex toy of choice for each of you, perhaps verbally directing each other along the way. Better yet, invest in a WeVibe 4 Plus to add extra control of your lover's orgasms right through a handy smartphone app.