Casual Sex
Let's be honest: Casual sex is sometimes the best sex. There is something so erotic about a quickie with someone you know or even a long night of heat with someone you just met. But does casual sex measure up? Or is it just something to do on a given Saturday night after the club lights turn up and the music turns off?
How to Have Sexier Casual Sex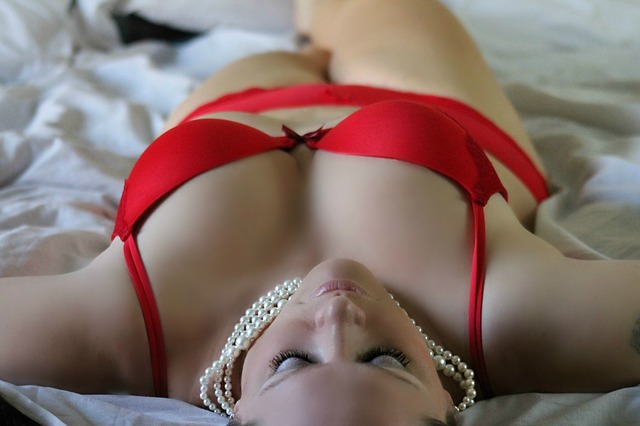 If your casual sex has become as mundane as the missionary position, maybe you need to try spicing things up with your short-term bedmates. Perhaps that "friend with benefits" can be a bit more of a benefit.
You're lucky. You live in the "Fifty Shades" era and can proudly cross over some lines your generational predecessors could not. The key is in knowing how far you can take things without making them run away screaming, "You're a freak!"
We have some suggestions for heating things up safely and gently with your casual sex partners. It all comes down to what is in your nightstand.
Start with the condoms.

You're a grown-up doing grown-up things. So there is no excuse for neglecting your health and safety by having sex without condoms. The thing is, you can rev up your condom selection so they aren't so boring and don't hurt your swagger. Whether you are male or female, you should always assert that you are protected. But no one said you can't make protection spicy, or even a little sweet.

Go for a pack of Trojan Pleasures Fire & Ice condoms. Both of you will feel a bit more zing and that electricity can lead to even better things.

Or try some flavored condoms to encourage some oral activity without all of the talk. Durex Tropical Flavors condoms provide some island smoothie yumminess that can make your partner talk less and enjoy the moment between strangers more. The tropical fruit scent will encourage them down below with a lot less of that rude, downward head pushing.

Wave Your Magic Wand.

Casual sex today can be much more fun if you are confident enough to let go of some inhibitions and show your temporary partner exactly how you like it. Ladies, don't be afraid to reveal a wilder side by waving your Original Magic Wand around in the dark. Most partners fantasize about women who know what they like, particularly when it involves being allowed to watch a woman get what she likes.

Men, you have one magic wand already, thanks to Mother Nature. Having two makes everything better. If you are entertaining the ladies, just remember to be gentle and ask for permission to get a little wilder before pressing the on button.

A great time to bring up the subject of a Magic Wand is when you're still at the club or under street lamps. Start talking about it before you hit the sack, so everyone is on board by the time you are rifling through your toy chest.

Get Creative.

Regardless of what you enjoy or who you enjoy doing it with, there are some great toys awaiting discovery for your next escapade. Add to your collection to pump up the volume on your casual sex encounters and enjoy time spent with that stranger a bit more.