The Hitachi Magic Wand will wow you!
You know that frustrating feeling of buying something with great excitement just to find out that it falls way below your expectations?  So it goes something like this right?  You surf the web and dig through webpages upon webpages of content until you find just what you're looking for.  After popping in your credit card information, your item arrives a few days later and voila! After opening your item, your excitement levels drop faster than cheap packaged items that just wont play nice on the shelves.  Consumers all around the world make purchases on sites such as Amazon and eBay but do they always get what they expected?  Well… Not really.  Nothing against price sensitive sites such as the "Big A" or "The Bay" but there is something consumers do need to be very cognizant of.  REPLICAS! FAKES! KNOCKOFFS!
For over 30 years, the Hitachi Magic Wand has been the best selling massager money could buy in addition to having an iconic presence worldwide.  The Hitachi, or commonly referred to as the "Magic Wand," lives by the simple principle of quality products can be produced for low prices.  Hitachi LTD, the maker of many electronic devices worldwide which includes but is not limited to construction tools once produced the Hitachi Magic Wand with the notion that they will create a simple, powerful wand which is build to last for years.  Hitachi knew that their name represented on an item means durability and consistency to consumers which is exactly what one looks for when purchasing a massager.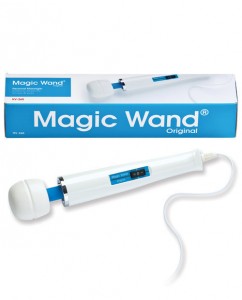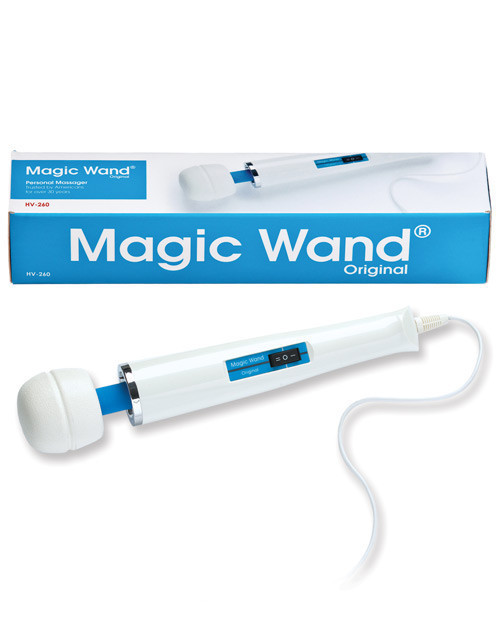 After a few years of the Hitachi Magic Wand being available, some interesting things evolved for this massager which took a turn for the company in the direction they weren't really familiar with.  After the Magic Wand was available to the public, many women found that the stimulating affect from the massager head was not only great on their back, shoulders and legs but also on their intimate areas.  I know what you're thinking… Everyone knows the Hitachi is a vibrator, not a massager.  Actually, this is just not true.  The Magic Wand is a fantastic massager and an even more fantastic vibrator because of it's relentless power which will give you just what you need…whatever that is!
As of August 2013, the Hitachi Magic Wand officially became the Magic Wand Original and is now stronger than every!  Hitachi, who still makes the Magic Wand Original, created the revamped version of the Hitachi with some enhancements to the internals of this device.  Don't worry, the Hitachi Magic Wand is The Original Wand and is guaranteed to be 110% authentic.
Take a moment to check out some of The Original Wand's packages and other Adult Toys which is sure to tickle your fancy!