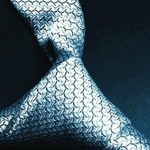 Cozying up on the couch to the twitching light of the fireplace and reading yourself into Mr. Grey's world only makes it half real.  The reality is, we all want Ana Steele's mind blowing orgasms.  The 50 Shades of Grey series has changed women's lives all over the world in many different ways because they could imagine their very own Mr. Grey…whomever he may be.   Having the right Adult Toy can make you feel like Mr. Grey's Ana, ohh-ver and ohh-ver again.
 Mr. Grey tells Ana, "Show me how you pleasure yourself …"  Mr. Grey's mere words make you want to show him what makes you reach that "O".  The 50 Shades trilogy has been deemed "mommy porn", but what's to say mommies aren't entitled to their very own sexual fantasies.  It's not everyday a woman meets a billionaire that wants to whisk them away and make all their sexual fantasies come alive. Every woman might not meet that man, but all women should have their sexual fantasies fulfilled!
 TheOriginalWand.com makes this happen with our very unique Magic Wand Original adult toy packages.  The Magic Wand, formerly known as the  Hitachi Magic Wand, is an personal massager that provides strong vibrations for a satisfying massage and almost always brings that "O" factor whenever you need it.  The Magic Wand only comes in a corded design which could provide years of powered pleasure cordless massagers could never provide. Every man or woman can create their very own personal "Red Room" with just one wand since there are so many wonderful and intriguing attachments that work with this massager.  One of the most popular attachments for this adult toy massager, the flutter tip flutters across your skin and brings you to a climax within minutes!  We dare you to try and hold your "O" back.
Find a adult toy package that is just perfect for you and start your very own collection today!