Magic Wand Original vs Magic Wand Rechargeable
You asked for it time after time and probably still can't believe it's actually here right?  Well, believe it because the Magic Wand Rechargeable has arrived!  The makers of the Magic Wand Original, formerly know as the Hitachi Magic Wand, made this highly anticipated, Magic Wand Rechargeable for consumers who demand portable pleasure with multiple speeds & vibration patterns.  In this article,  TheOriginalWand.com, your go to store for both these magical massagers, will provide a detailed view of the differences between the Magic Wand Rechargeable and the Magic Wand Original so you can decide which one is right for you.
Magic Wand Original
Historically, the Magic Wand Original HV260 hasn't been around for a very long time since it was recently updated by the parent company Hitachi LTD from the previously known massager, the Hitachi Magic Wand HV-250R.  The Hitachi, known for it's consistent white and blue look/design with it's two speed functionality, has been featured in popular movies and TV shows because simple just works and if a well made simple product keeps it's consistency, people will catch on and notice!  Now when you think about the Magic Wand Original, you might ask yourself why you would buy a corded massager when there are so many sophisticated massagers available on the market.  The reason why most consumers like the corded wand is because of it's consistent power and the reliability with an electronic device which will not let them down when they demand pleasure OR pain relief.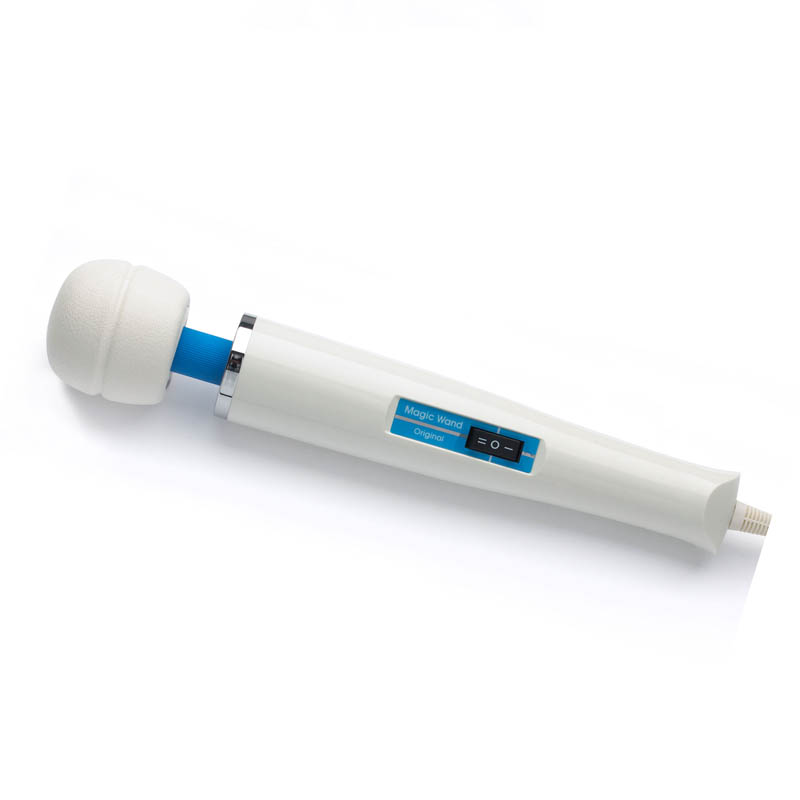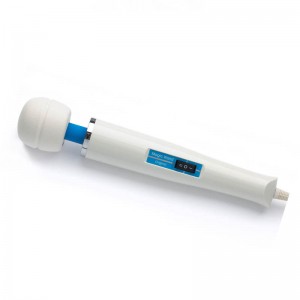 The Magic Wand Original delivers major value because it performs very well for the price, in fact, it performs better than some $200+ massagers because it of it's high quality design which was initiated in Japan and completed like most products in China.  One of the most common questions we receive is why the Magic Wand available on sites such as eBay and Amazon are much cheaper.  The truth is, there are legitimate Magic Wand's available on these price sensitive sites but finding honest sellers is more difficult than you would believe.  Think about it this way, if you see 100 wands on a page but only 10 of them are the authentic Magic Wands, would it be difficult for you to choose the authentic Magic Wand Original from the whole 100 item list?  The answer is, unfortunately, yes.  Luckily for the Magic Wand and it's customers, there have been Minimum Advertised Prices (MAP's) enforced by the manufacturer to ensure that the quality and reputation of the Magic Wand is kept up.  With this said, NO MAGIC WAND which is an authentic Magic Wand Original should be advertised below this MAP.  The current map as of May 2015 for the Magic Wand Original is $59.99.  The amount is of course subject to change since it is driven differently per retailer/distributor.
Okay, enough about the general facts of the Magic Wand, you want specifics, the meat, the enchilada right?  Here it is!
Magic Wand Original HV260 Massager Specifications
Powered via electrical plug
2 speed massager (5,000 & 6,000 vibrations per minute)
25 minutes of recommended use with a 30 cool down period
12 inches long
1.2 lbs
110v – 120v/60A power source
1-year manufacturers warranty
Magic Wand Rechargeable HV-270 Massager Specifications
Rechargeable lithium-ion batteries (7.2V/2250mAh)
4 power intensities. (Low – 2,700rpms, Medium – 3,800rpms, High – 5,400rpms, Ultra – 6,300rpms) (Center button)
4 vibration patterns
20 minutes of use with automatic shut off feature which will preserves battery life and charge.  This device has a 3 hour run time on a full charge.
13 inches long
1.5 lbs (massager only
110v – 120v/60A charger included
1-year manufacturers warranty
Magic Wand Rechargeable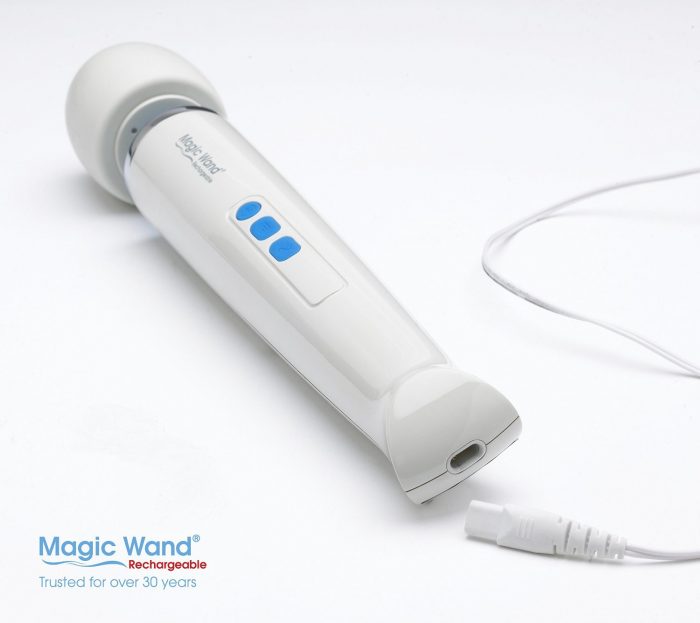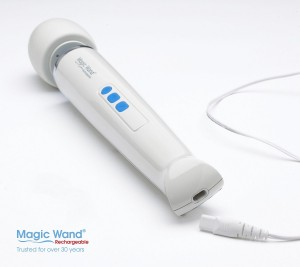 After multiple requests via email, text and phone from our customers all around the world, the long anticipated Magic Wand Rechargeable HV-270 is officially here.  One of the major requests and updates people requested were just for a cordless version.  The makers of the Magic Wand Original went a couple steps further though.  Even after making the Magic Wand Rechargeable cordless while keeping the same efficiency of the original, they also were able to provide 4 power intensities as mentioned above in addition to 4 different pulsating vibration patters.  Depending on what mood you're in, you can turn on the Magic Wand Rechargeable massager and go for the classic steady vibration pattern or spring for something a little different and unconventional.
When a new massager such as the HV-270 is introduced into the market, it's normal to have some hesitation and concern about its longevity and consistent use.  Although the Magic Wand Rechargeable has been introduced in mid 2015, there is already fantastic feedback from our customers on this device.  Keep in mind, the same company who started this whole Magic Wand crazy 30+ years ago, Hitachi LTD, still is involved in the design and creation of the Magic Wand Original and Magic Wand Rechargeable today.  There was countless hours of R&D, testing and safety checks performed on the Magic Wand Rechargeable according to the manufacturer and it's distributors which has made the entry of this new massager with iconic roots a successful one.
Since the differences & similarities between the Magic Wand Original and the Magic Wand Rechargeable are listed above, the one main difference that consumers will wonder is how the price will differ between these two wands.  TheOriginalWand.com currently provides both massagers on sale so depending on which massager you would like to go with, you can check the current price of the Magic Wand Original or the Magic Wand Rechargeable by selecting the links attached.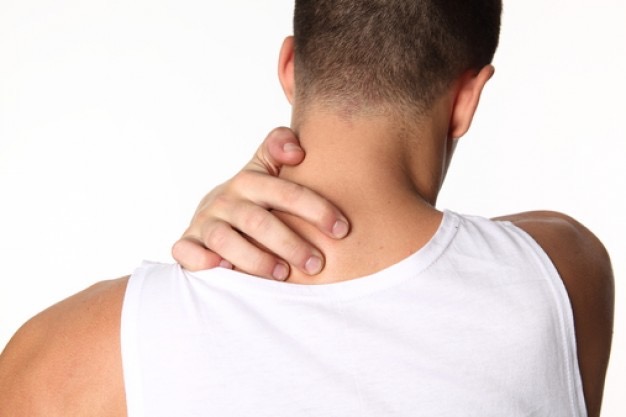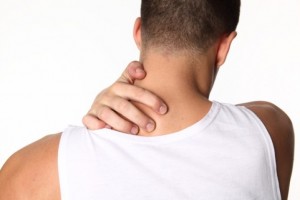 Many consumers ask about the non intimate benefits of both these massagers and if they are a good device for areas like the neck, shoulder, back, etc.  Due to it's round head shape which has a flexible neck, both the Magic Wand Original and the Magic Wand Rechargeable make this "Multi Use" massager a great choice for regular massaging needs to alleviate pain and stress because you can really use the pressure and neck bending capabilities of these massagers to hit the spot you need and ensure the knots have been worked out.
A similar wand to the Magic Wand Rechargeable, sold by Brookstone, is the Smart Wand by LELO.  Although the functionality similarities of the LELO Large Smart Wand are relevant to the Magic Wand Rechargeable, the current price tag of $179.99 sets the price much more than the iconic Hitachi Magic Wand Rechargeable HV-270.  LELO, being a fairly new company, does provide a good product but for the price and due to the fact that the Magic Wand company has been making these wands for OVER 30 years, the choice for most will be either the lower priced Magic Wand Original or the cordless Magic Wand Rechargeable.
Hopefully this article was helpful to you and you have a better understanding of the differences between the Magic Wand Original and the Magic Wand Rechargeable.  As mentioned in previous articles before, you can always contact us if you have any questions about these two wands, any of the attachments which fit both of these massagers or questions about any of our other products.  Thanks!