Pleasure with the Flutter Tip & Hummingbird Attachment
Butterfly kisses are the fluttering of a person's eyelashes on someone's skin so they just feel the tickling sensation. The flutter of a lash may cause a tickling sensation that sends mini vibrations of pleasure upon contact with their skin. Now how can this soft sensation be felt to fill all your sexual needs with just a flutter?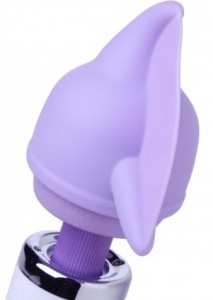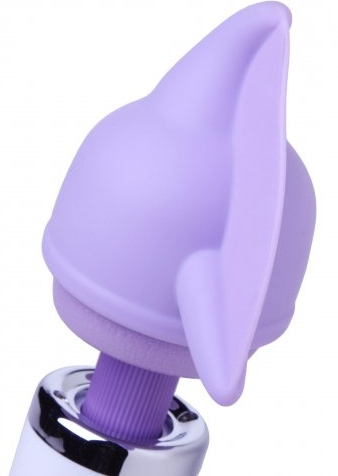 Well the answer to that is simple. The Magic Wand Original can fulfill those needs with none other than the attachment called the Flutter Tip. The Flutter attachment provides a silky, smooth, tickling sensation on your body that make those intimate pleasure moments iconic. Think of it like a hummingbird kiss, similar to a butterfly kiss, once it has been attached to the Magic Wand Original. The fluttering design will feel like the wings of a hummingbird are kissing you in places that provide flutters of pleasure all throughout your body.  The gentle pleasure will provide a safe but mind blowing orgasm that will leave you feeling like the wings have made you take flight.
To experience the Flutter Tip to its full potential once attached to your Magic Wand Original, make sure to visit TheOriginalWand.com and purchase the Fem-Deluxe Package.  This bundled package includes the Magic Wand Original, the Flutter Tip Attachment, the Variable Wand Speed Controller and a bottle of water based ID Glide lubricant.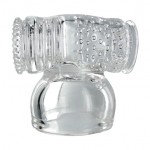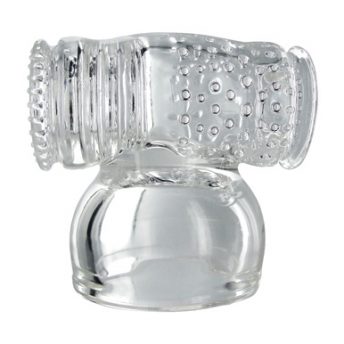 If you decide you want to share the pleasures of a hummingbird with your man, worry not; the Magic Wand Original can be enhanced with the hummingbird attachment for men. The Hummingbird attachment provides pulsating sensations as it slides up and down all of your mans glory.  To ensure he attains that maximum pleasure, you should use a water based lubricant with this attachment. At TheOriginalWand.com, you can purchase His Package which will include the Magic Wand Original, the Hummingbird Attachment and a bottle of water based Gun Oil lubricant.
TheOriginalWand.com has the best selection of intimate toys which include wand massagers and custom made wand attachments for your most pleasurable needs.  Spice up your night with some pleasure products today!