The go-to bedroom toy for gay couples is the Hitachi Massager
When you've been in a relationship for a while, you sometimes need a hand to keep things interesting in the bedroom. While this seems to be rule that holds true for whatever sort of relationship that you're in, for gay guys that are in relationships one technique that has always been popular has been to start to experiment with bedroom toys. There is a huge range and selection of bedroom toys on the market, part of the fun can be sitting down together to browse online, or going into an adult store together, laughing in awe and wonder as you try and work out what all the various plugs and attachments are for and debating whether it is something that you would be willing to try.
Increasingly, one of the most popular bedroom toys on the market for gay guys is the Hitachi Massager.
Why choose the Hitachi Massager?
This is a top of the line vibrator, sturdy, reliable, it's the type of vibrator that you can use when you're by yourself or with your partner and wanting to give each other as much pleasure as possible. While originally developed as a massaging device for tired muscles, the potential of the Hitachi Massager to deliver sexual pleasure and satisfaction was soon realized, and now a range of attachments are available to go with the vibrator to maximize the fun that you and your partner can have with this bedroom toy.
The P-Spot Package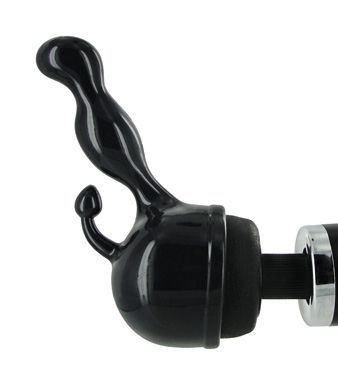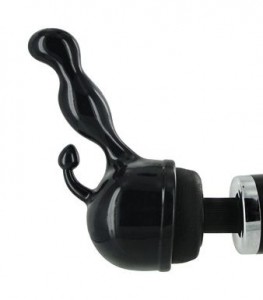 If you are looking to buy the Hitachi Massager and spice up your sex life, then the best option is the P-Spot Package which has been designed specifically for gay guys. The P-Spot Package not only includes the essential wand device but also comes complete with s special prostate massaging attachment (designed especially for guys) and a bottle of gun-oil lubricant – this is one of the best lubricants on the market and is essential for getting the attachment exactly where it needs to go to so that all of your buttons are pushed and probed.
Is the Hitachi Massager up to the job?
One of the concerns that gay guys often have about using vibrators is that it may not be strong enough. For many guys, sex needs to be strong and intense in order to deliver the pleasure that you're looking for, no one wants to end up with a broken vibrator and a frustrating bedroom experience. The Hitachi Massager is not only one of the powerful vibrators on the market but it has also been proven to be one of the most durable. You can rest assured that not only is the Hitachi Massager going to be able to give you everything that you need to push you over the edge, but it's going to be able to do it again, and again, and again.
Whether you've been in a relationship for years or if you're just starting out, getting things rocking in the bedroom is one of the best ways to really connect with each other and have some fun. Grab hold of a Hitachi Massager and get to it!