The frustration of not being able to climax can be an emotional nightmare for many couples.  The story of a woman in a relationship not being able to climax is very familiar with many couples who can't seem to reach orgasmic levels during intercourse.  Many woman don't actually achieve orgasms unless they can have what makes them feel right consistently and of course just the way they want it.  For over 30 years, the Hitachi Magic Wand Massager has been known to make orgasms happen even with people who have had difficulty in the past.  Being considered the Cadillac of Vibrators or the "Miracle Worker," the Hitachi Magic Wand Massager comes with just two speeds (low & high) which is really more like strong and even stronger!
With many massagers on the market today, it could be really confusing when deciding on the right massager just for you.  So, allow us to discuss the most talked about features with the Magic Wand and the top 5 reasons why you should buy the Hitachi Magic Wand Massager.
First and foremost, if you are in need of power, the Hitachi is the only wand for you.  We aren't stating this because we sell the Hitachi Magic Wand Massager.  The Magic Wand, is in fact, one of the strongest massagers available due to it's aggressively efficient motor and corded design.  With many pretty (and expensive) massagers being released on the market every year, the decision for most becomes even more clear as to why the Hitachi Magic Wand Massager is the best "bang for your buck," no pun intended.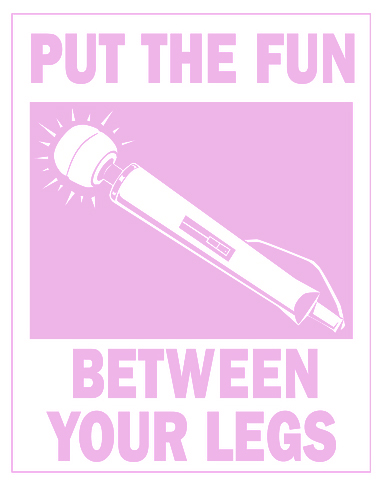 Below are the Top Five Reasons why people choose the Hitachi Magic Wand Massager 
Price – The Hitachi Magic Wand Massager (Referred to as the Magic Wand Original HV260) is currently only $69.99.  This is less than a third of the price of the Lelo Smart Wand and is even stronger than it!
Warranty – The Hitachi Magic Wand Massager comes with a FULL, no questions asked, manufacturers warranty which protects your purchase from any electronic defect for 1 year.  Here is a fun little fact for you.  1 out of a 150 wands sold have a minor malfunction which requires the Magic Wand to be returned.  This is less than a  2% chance that the wand will not work when purchased.  Even if you happen to fall in this unfortunate category, you will obtain a brand new wand, free of charge, without any hassles as long as their isn't water damage.
Relentless Power – The power of the Hitachi Magic Wand does not let up at all.  It is recommended that you stop using the wand after 30 minutes of consistent use because of the strength and power from this wand.  After 30 minutes of use, it is recommended that you let the Hitachi Magic Wand Massager cool down for at least 20 minutes.  After giving it a break, feel free to jump right back on it. 😉
Attachments – The Hitachi Magic Wand Massager has multiple different attachments available for use.  Take a look at all of the Magic Wand Attachments to see which one is best for you!
Consistent Design – The Hitachi Magic Wand Massager hasn't changed the way it looks in over 30 years!  This consistent design has been a big hit worldwide and is even recognizable in many big hit shows such as the Sex in the City.
TheOriginalWand.com is your trusted store for Hitachi Magic Wand Massager packages, attachments and accessories so if you have any questions about the strength of this massager or any other adult toy, please feel free to contact us!