Read about the 14 things people love and hate about vibrators before you buy one
Being shy about sex toys and vibrators are a thing of the past today since pleasure devices have become so much more accepted in society today.  If you don't believe us, just go to your local major brand pharmacy or drugstore and you will see a much larger selection of pleasure products which includes but is not limited to lubricants, condoms, vibrators and other sex toys.  You will notice that the volume and selections have increase drastically compared to 10 years ago due to sheer demand of these products.
Although some consumers have impulse buy moments and run to local adult novelty stores or big name drugstores to make their last minute impulse purchase, most savvy consumers turn to the online environment where one could purchase vibrators of any sort in a safe and discreet manner.  To make the buying process a little easier for our readers, TheOriginalWand.com wanted to review the 14 things people love and hate about vibrators.  Hopefully this information will assist your purchasing process while getting you educated and informed about  some common assumptions about vibrators.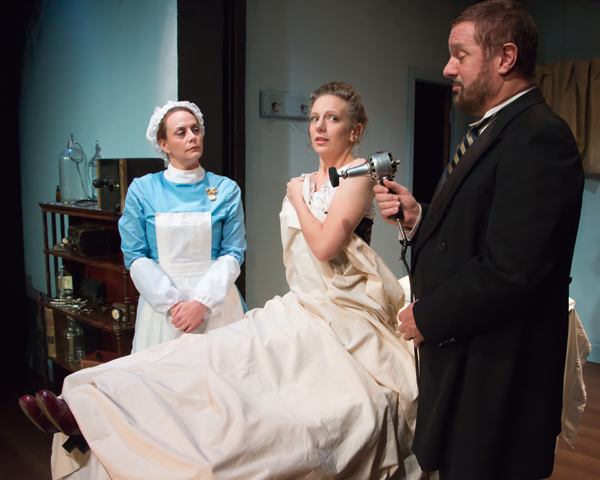 Safety – Safety should be at the top of everyone's list when it comes to electronic devices.  There isn't much to worry about with non-electronic devices regarding vibrators but agencies such as ETL or UL have certifications in place for manufacturers to ensure the devices that are being released have gone through the appropriate safety inspections and abide by the compliance structure in place with these entities.  When purchasing electronic vibrators or sex toys, ask your retailer if the item you are interested in has passed safety standards before you make your purchase.
Size – Size definitely matters when it comes to vibrators because one size doesn't always fit all when it comes to your sexual needs and desires.  All men and women are not pleasured in the same manner which means some might need larger or smaller vibrators.  It might be best to have a couple different sizes of vibrators if you aren't sure which one is best for you but something tells us you will know if you like em big or not. 🙂
Type – There are vibrators which provide anal, vaginal and oral pleasure.  Certain vibrators could work for both men and women while some are gearing towards one specific type.  Consider if the toy you want to buy needs to only please you or if it must please you AND your partner.  Dual pleasing vibrators such as the WeVibe 4 Plus might be just what you're looking for if dual pleasure is a must!
Material – Sex Toys are made of a few different types of material.  Some of the most common types are Silicone, PVC, TPR, Glass and Steel.  We suggest doing some research with which material is right for you before making your purchase.  Silicone has recently been the most high end and sought after material in sex toys but tends to be more expensive than non-silicone vibrators.  This article might assist in educating you on the different materials.
Shape – There are many different shapes and sizes when it comes to vibrators.  You might just be after a classic rabbit vibrator or you might be looking for something a little different and high end such as the Exotic G-Spot Vibrator.  Pick a shape that looks appealing and go for it!
Function (Cordless vs. Corded) – The most iconic device of all time which has remained corded for over 30 years is the Hitachi Magic Wand.  Many consumers love the redundant power the Magic Wand has because it really will please when you need it the most.  Although this device is still one of the most powerful and appreciated devices, you have cordless options as well when considering your next vibrator.
Noise – Some consumers cannot purchase loud, powerful vibrators because they either have thin walls at home, live with a roommate and don't want the vibrator noise to be heard or just get bothered by a loud vibrator.  Although the Magic Wand Original is powerful, the decibel level is still appropriate when used in bed.  Some consumer do use a pillow to silence the noise of loud vibrators but we do not recommend this since most corded devices need air ventilation to be used without damage to the device.
Smell – Certain materials of sex toys could smell after long term use.  Although Silicone, PVC and TPR don't usually fall into this category if you properly maintain them by cleaning after every use, be aware of some cheaper sex toys which could leave an odor after long term use.  This is primarily why consumers need to understand that you get what you pay for with low and high quality adult toys.
Looks – Some men and women demand a "cute" looking vibrator while others just want it to perform.  Think about what is really important to you before buying your next toy.  If you need a visually pleasing device such as the "I Rub My Duckie" vibrator, then by all means consider this instead of your conventional looking penis shaped vibrators.
Price – An important point for all consumers no matter which device is being purchased is price.  Price should always be a consideration point when shopping but shouldn't be a deal breaker if the item is high quality.  "Good things aren't cheap and cheap things aren't good" really applies here so if you can spend slightly more on your next device without it putting yourself in financial hardship, this is almost always the route to go.
Warranty – Think about if a warranty is important to you.  The Magic Wand for example does come with a full 1-year manufacturers warranty which can be helpful for any electronic device.  This is something to consider when purchasing your next electronic vibrator.
Manufacturer – If brands are important to you and you must purchase from brands which have been around for years, then consider some of the main brands/manufacturers that have been around for decades.  Some of these brands/manufacturers include Vibratex, Doc Johnson and California Exotic Novelties.  All these companies produce high quality, tested products which will last for years.
Return Policy – Most companies who sell sex toys don't allow for returns due to the items being sold.  Quite honestly, once a vibrator is used or even opened, its not safe to re-sell these to any other consumer which is why most don't do it.  You will find some larger retailers who are willing to take a loss on devices by having a return policy in place but there is almost always "red tape" or "exceptions" with their return policy.  We suggest doing your research up front and making sure you 100% want the device before you purchase.  If an item fails from a design or functionality perspective, then this would fall under the warranty option above if the device does come with a warranty.
Accessories – Some companies are creating accessories that work in conjunction with vibrators these days.  For example, TheOriginalWand.com provides a large selection of wand attachments for the Hitachi Magic Wand.  If you want a device you could buy one time but supplement with multiple attachments to enhance your overall experience, consider one of these amazing wand packages.