Which Dildo is Right for You?
With so many choices in dildos, how do you know which one is right for you? While there are many things these fun toys have in common, there are elements that make them uniquely suited to fit your individual needs. Starting with a basic dildo is a good idea if you're new to sex toys or are unsure if you'll enjoy using one. Don't let the sheer number of choices intimidate you. Easy-to-use dildos like the All American Whopper and the Doc Johnson Classic Dong are both made for ultimate pleasure, yet have differences that make them individually special.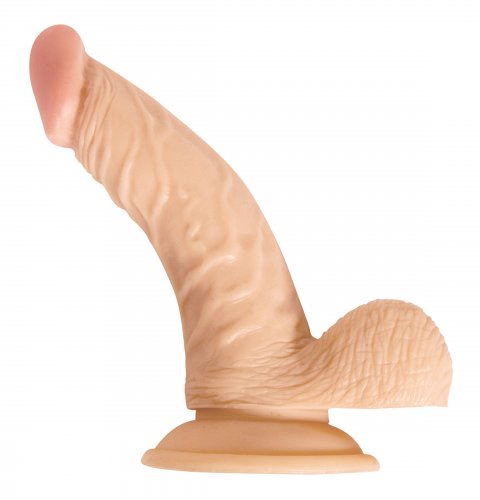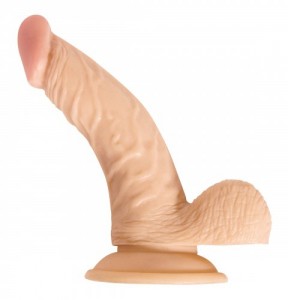 Size, texture and function are considerations women often have when choosing a dildo. Who says size doesn't matter? Dildos offer the ability to experiment with size in ways you might not be able to with a partner. A key piece to enjoyable self-pleasure is the ability to fantasize and place yourself in the moment. Every fantasy has some element of realism involved to help it seem more real, and when you find the perfect toy which provides that, it makes self-pleasure all the more enjoyable. The All American Whopper dildo is a wonderful dildo which is 6.5" in length, giving you above average size without being too hefty. The heavily veined shaft and "Real Skin" covering provide life-like texture and feel, while its slightly curved design reaches all the right places. It's perfect for women who may be new to using a dildo or are working up from a smaller size. This realistic toy is perfect for taking you from fantasy to finish.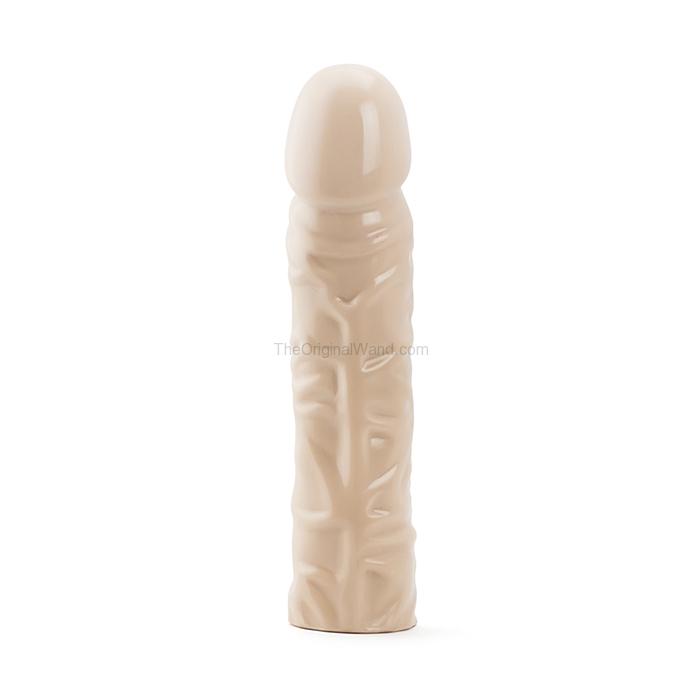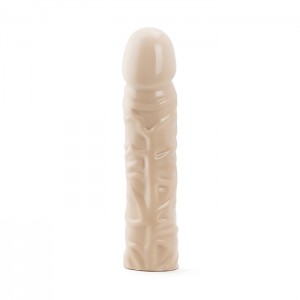 Maybe you're a little intimidated about trying a larger dildo, but it's a key fantasy of yours. If you dream about size, or love a bigger dildo, the Doc Johnson offers a whopping, yet comfortable, 8" length. It has a classic design with a straight, thick shaft and wide head. Worried about trying a larger size? Don't be. Simply apply your favorite lubricant to the dildo and go slowly. The beauty of this design is that you can insert as little or as much of the shaft as you desire. Simply start out small and work your way up. It has a nicely veined pattern and smooth skin covering, with a firm shaft that bends with your body for comfortable penetration. Many women find that by simply relaxing and taking their time, they are able to enjoy the amazing sensations the Doc Johnson provides.
You may want to incorporate a dildo into sex-play along with other toys. Going hands-free can be the way to go. Dildos that offer a suction cup, like the All American Whopper, allow you to adhere the toy to nearly any surface for self-guided pleasure. Your hands are then free to use additional toys, for clitoral stimulation, or for pleasuring your partner. Imagine all the extra fun you can whip up by having use of both your hands!
Both of these great products offer ultimate pleasure and durability for lots of exploration. These dildos complement each other with their differing sizes and uses. Start with the one that speaks to your needs or fantasies first, and then experiment with the other. You never know when you'll crave something new.
Have questions about either of these dildos, just contact us for a free consultation on which toy might be best for you.  If you enjoyed reading this article, you might also like to find news ways to share intimacy with the WeVibe 4 Plus.