Ready for a hot pink smooth G-Spot Vibrator?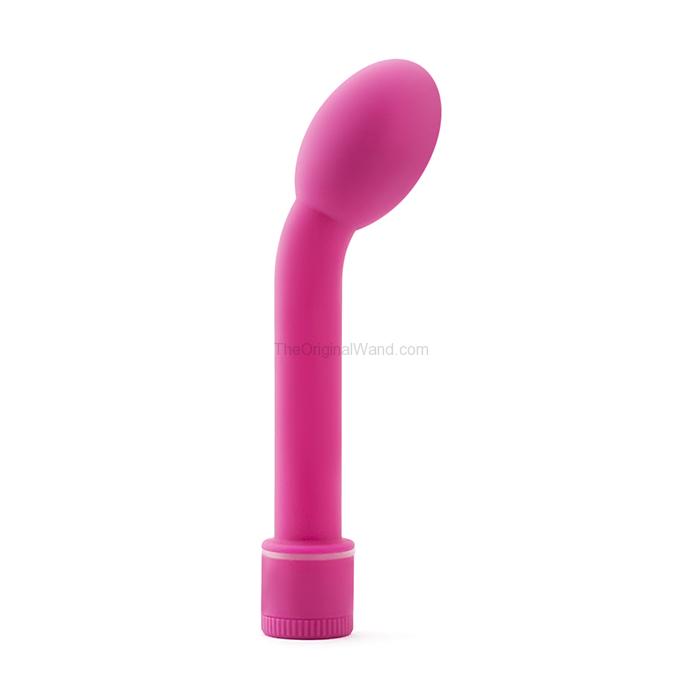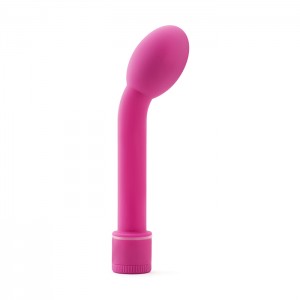 Orgasms originating from your G-spot are often intense, long-lasting, and for some women, simply explosive! Some women report that practice makes perfect when it comes to finding their G-spot. The exact location of the famed spot can be a little different for every woman, so taking time to explore your body and find the right place is important. Usually, the G-spot sits about 1-3" inside the vagina, in the upper vaginal wall. You may have good luck finding it with your fingers the first few times you try it. But if you need a little more help, or are ready to move up, having the right G-spot vibrator can make all the difference, even if you're already experienced in unleashing the power of G-spot orgasms.
The Sexy Things G-Slim Petite Satin Touch G-Spot Vibrator has the perfect curve and contour for helping you find and stimulate your G-spot so you can begin experiencing amazing new sensations. Made from satiny smooth, phthalate-free material, the slim base is designed for easy use and comfort. The contoured head has a unique design specifically for finding and stimulating your G-spot. It spreads vibrations to a wider area, helping you pinpoint just the right spot. With a twist of the Sexy Thing's base, you can control how low or high you'd like the vibrations to be. The G-Spot Vibrator goes to work, sending vibrations to your G-spot and surrounding areas for full, intense pleasure.
How do you know you've hit the right spot? Many women report an intensely warm, blooming-type sensation that is deeper and more intense than anything they've felt before. It may even be a little too intense at first. The beauty of a high-quality G-Spot Vibrator like this is the ability to easily control the intensity of vibrations. You may find that your G-spot is more sensitive, or sensations feel more intense than with clitoral stimulation. If so, you can quickly adjust the intensity without losing vibration consistency. Start with a lower vibration and work your way up—experimenting is part of the fun! If you find the intensity is too much at first, simply apply less vibration and most importantly, relax and enjoy!
This sassy, hot pink G-Spot Vibrator can be used solo or with a partner (your partner probably can't wait to see what a G-spot orgasm does for you), and its water-proof design means you can take it into the shower, bath, or hot tub. It can be used alone, or with other toys like a clitoral vibrator, for insane sensations.
Practice really does make perfect when it comes to G-spot orgasms. Having a selection of G-Spot Vibrator like the Sexy Thing G-Slim Petite means you'll never tire of finding your perfect pleasure. The more you stimulate your G-spot, the easier it will be to achieve orgasm in the future. And, once you're comfortable and skilled in using your G-spot vibe, the easier you'll be able to show your partner for dual fun.
Did this product review on the Sexy Things G-Slim vibe help you?  Would you like to read more?  You could also read about How Exquisite Kegel Balls can help you get that stronger O.