Things you could do with a small vibrator
Traveling for work or pleasure and unsure about bringing your favorite, full-sized vibrator along? Your orgasms don't have to stop just because you're away from home. Small vibrators, like the Shane's World Sparkle Vibe Intimate Massager is a mini version of the real thing. Don't be fooled by the smaller size! Mini vibes offer all the pleasure of their larger counterparts and then some. Plus, they are discrete and easy to pack in a purse, bag or suitcase, making them excellent portable pleasure companions.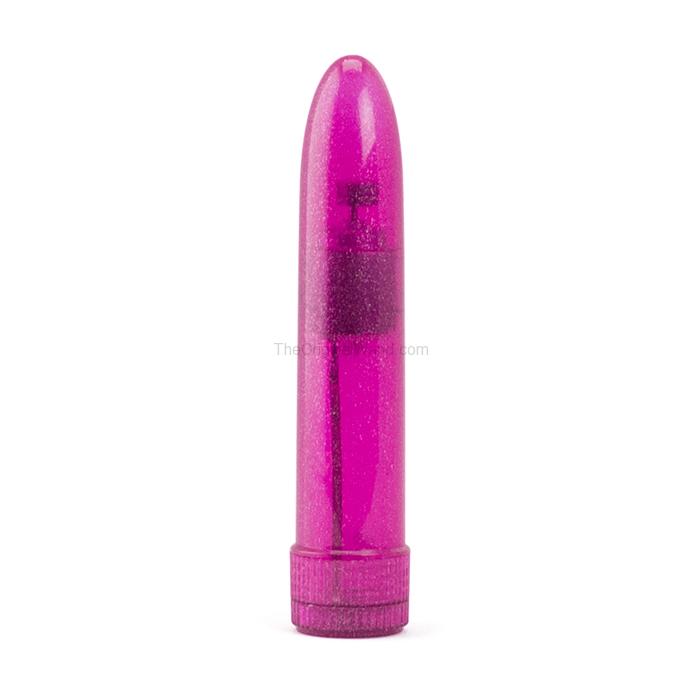 Small vibrators aren't just for traveling, though. Their smaller size make them perfect to use in everyday play, or in tandem with other toys. The rounded tip provides pinpoint pleasure, while the sleek shaft is perfect to place against the clitoris and labia for all-around stimulation. Add a little of your favorite lubrication onto Shane's World and rub the shaft of the mini vibe over your sensitive areas. Simply adjust the vibration intensity with an easy turn of the base. You may find that gently brushing or holding the small vibrator against other sensitive areas of your skin, such as your inner thighs, nipples and along your neck, increase your arousal. It's sized just right so you can easily place the vibrator exactly where you need it.
Using a small vibrator with other toys can greatly enhance the intensity of your pleasure. Use it to stimulate your clitoris while your partner provides additional stimulation with a dildo, anal plug or other favorite toy. It can be used to stimulate the clitoris during intercourse, which can be especially helpful for women who need a little extra help in reaching orgasm. At 4.5", this small vibrator is also handy for anal stimulation. With a smooth design and gently rounded head, this vibe is easy to insert and handle as you explore the varied, amazing sensations a small vibe can provide. Some anal plugs offer an opening into which a mini vibe can be inserted—a great way to ease into anal vibrator play! Because of their versatility, this small vibrator can even be used to stimulate the G-spot. Once you find the sweet spot, simply press and the shaft of the vibe and enjoy the amazing feeling!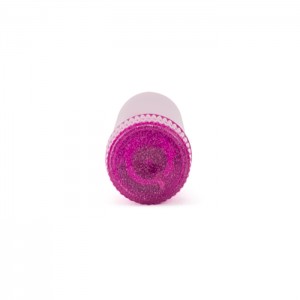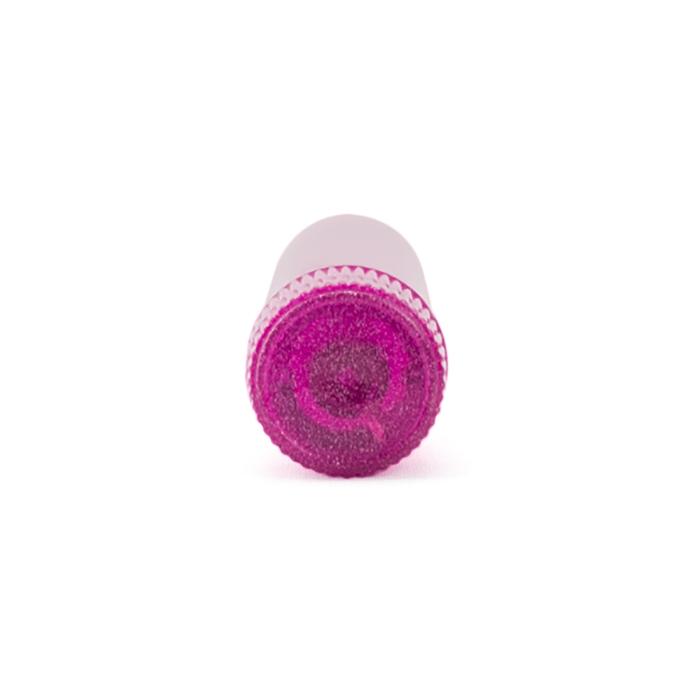 Small vibrators in general can also be great for men during foreplay. The penis is filled with sensitive nerve endings that allow him to feel pleasure in a variety of ways, like women do when their clitoris is stimulated. Try holding the Shane's World Sparkle Vibe in your palm and lightly rubbing it over your lover's penis. Or, hold it gently against him, increasing pressure as he tolerates. Use it to caress his erogenous zones, as well, for extra intimacy and pleasure. Experimentation is key, so use your imagination for dual pleasure that you're both sure to love.
The Shane's World Sparkle Vibe Intimate Massager comes in bright pink with a fun sparkly shine. It has a slim design for comfort, and washes easily with a damp cloth.  If you enjoyed this product review, you may also be interested in reading about how to make blow jobs more enjoyable for you and your lover.