How to make blow jobs more enjoyable
Why is it that men and women both enjoy oral pleasure and blow jobs but have a hard time giving them? Is it the act itself? Is it the taste? Or maybe it's the gag reflex? Today, we will explore the oral pleasure topic in depth and come up with some great work around ideas when its time to perform orally on your partner.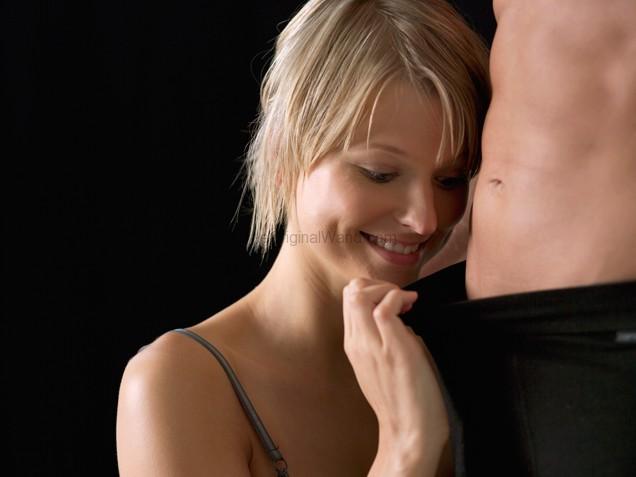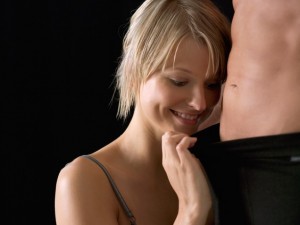 Giving blow jobs might produce love and hate sensations for some since you could really be into it at times and also not interested in performing this act at all. Studies have shown that both men and women don't mind pleasuring their partner with a blow job as long as they are really into their partner. Meaning, blow jobs are a little more delicate of a topic with couples since it seems like a seasoned relationship might be the deciding factor. The nature of the blow job is to pleasure your partner and make sure you are making your significant other feel as amazing as possible during this act. Let's discuss some key elements of blow jobs below and work our way to some possible solutions if this is a sensitive topic for you:
Size – When considering the size of a man's penis, it's often easier to give blow jobs to average sized men instead of larger men. A large penis is great for sex but could be a downright nightmare for blow jobs because your partner might feel as he/she is choking from his member. If you are on the receiving end of the blow job and are blessed with a larger penis, make sure you are gentle with your partner and aren't thrusting inside of his/her mouth as if you are having sex. Nothing is worse than making your partner feel like their face is getting screwed instead of them having the option to perform at their pace. Bottom line, this isn't something that you should do unless your partner asks for it.
Cut or Uncut – Some partners absolutely despise an uncircumcised penis and some don't mind it at all. We understand the sensitivity factor with an uncircumcised penis but make sure your partner is aware of what to do with the foreskin. This is something that you will want to speak to your partner about if they are unfamiliar and confused in relation to foreskin and blowjobs. Chances are if you and your partner are in love, he or she will adapt to your desired pleasure method but remember, communication here is key!
Swallow or Spit – What is it about partners who demand a good swallow after the blow job is done?!? Sure, it's much easier to clean up when there is nothing to clean up but this part is very important to focus on so listen up. If you enjoy blowjobs and want to get more of them, make sure you understand if you partner likes to swallow or if they hate the taste of your semen. Another topic that you should discuss together, the taste of semen could be salty and disgusting for some and you wouldn't want your partner to associate this adverse taste with the oral pleasure act. On this same topic, it's common courtesy to let your partner know when you are going to have an orgasm. This way, he or she knows you're coming and will be ready to anticipate the feeling without the surprise. Again, COMMUNICATE!
Close your eyes – If fellatio is a tough act for you, you might want to consider closing your eyes during the act. This might help you get in the mood or (Shhhhh) picture yourself with another person. 🙂 Closing your eyes helps remove the visualization of the actual act which may help your body relax so you could focus on your partner. Remember, if you aren't in the mood for a blow job and want to move away from the act without disappointing your partner, you could always transition to a hand job for the time being. Many men and women do this transition specifically to ensure they have a moment to take a break, catch their breath and get back to work.
Suggest 69 – The 69 method is not a new position but often overlooking by couples. When considering dual pleasure specifically when it comes to blow jobs, suggest that you and your partner try this position to see if it's something you both could enjoy at the same time. If you enjoy oral pleasure very much, chances are that your partner does as well so why not accomplish this intimate act at the same time? Something to consider for the partner on top, you might have to make sure the partner on the bottom is enjoying the act and is comfortable enough for your to resume since you are putting your weight on this person during this pleasureful moment. It's always best to ask and not find out the hard way later on.
Last but not least, if you don't enjoy giving blow jobs at all and have a very hard time with them, there are some tools available to you that could help you and your partner enjoy this act. Consider the ID Glide Flavored Lube packets for oral pleasure since you get 5 different flavors (Strawberry Kiwi, Wild Cherry, Bubblegum Blast, Watermelon and Pina Colada) which is sure to change things up when going down on your partner. Also, you might want to consider the Comfortably Numb Deep Throat Spray since this spray will numb your mouth and make you feel like you took a trip to the dentist and cannot feel a thing. This desensitizing spray will reduce the discomfort you may feel during blow jobs and could really jump start your sexual partner when you go down.
If you have enjoyed this article and have learned a thing or two from reading about blow jobs, you could also checkout how Kegel Balls could provide increased sexual sensations with just a little practice a day. If you have any questions on this article or any of our product/articles, please contact us and we would be more than happy to assist.