Ever experienced pure sex in a can?
Depending on your current living situation, you may need to hide your adult toys from others such as your kids, roommates or even your significant other if privacy is a concern.  We know this sounds pretty straight forward and common sense but leaving sex toys out after or before use and getting caught could happen and it does in fact happen quite often.  This is why the market for concealed sex in a can toys have evolved and assisted with this problem.  Read more to find out about one specific application/solution men might enjoy and appreciate when considering their next male masturbator.
Jack's Soda Banana Cream is a concealed sex in a can toy which is disguised as a bottle of soda.  At first glance, this can looks no different from any other can of pop.  However, this can is a little different since the intent is to make you pop so don't drink it. Measuring at approximately 8 inches long by 3 inches wide, this sex in a can could accommodate most men's penis sizes and has a pleasure entry point of a smooth and soft mouth.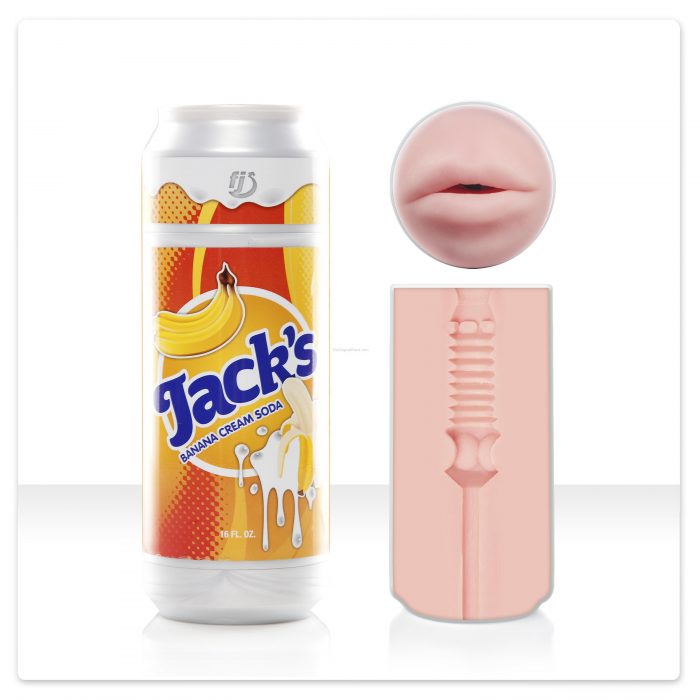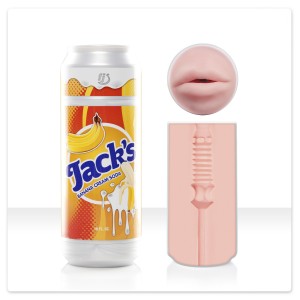 Picture coming home from a long day at work or your daily adventure and being in the mood for some solo play.  You would have many different options such as the Sasha Grey Masturbator if you weren't trying to conceal your sex toy.  But what if you wanted easy access and the option to clean your sex in a can later?  This is where Jack's Soda Banana Cream sex in a can would come in handy since it could be left just about anywhere without any issue.  We would still recommend keeping it out of under age locations since you wouldn't want to have this item out for an under age person to attempt opening it.
This high quality sex in a can is made by the trusted Fleshlight brand you have known if ever considered purchasing a male masturbator.  You will never become sexually frustrated again the next time your partner says they are not in the mood.  All you would have to tell them is that you want to go get a soda.
Try this sex in a can today and always have an option to conceal your toys from others.  Don't forget a bottle of water based lube which is needed for this item.  If you have any questions on this item or any of our other items, please contact us and we will be more than happy to help.  If you enjoyed reading this short article and want to read more, you can check out How to choose the right type of sex toys for first time buyers.