How to correctly clean your Magic Wand Massager
You made the right move by jumping in and purchasing the authentic magic wand massager and have been loving the power this baby packs.  However, you noticed that the top of the massager head is getting a little sticky and dirty from use so you want to give it a sparkling cleaning to keep your favorite toy nice and clean.  After all, the magic wand massager must be the go to toy for bedroom play at least 3 times a week right?  Well to keep your wand in great condition and ready to tackle your next adventure, you will want to follow a few steps and suggestions which will be sure to make your magic wand massager last for years to come.  TheOriginalWand.com has created videos and pictures to show exactly how to take care of your magic wand massager.
So you really have two options for cleaning when using the magic wand massager:
Wrap it with a condom – What many people do is put a large condom (We recommend a Trojan Magnum) over the head of the magic wand massager and change it after every use or every other use if you would like to save some cash on condoms.  This really helps when you are using lube with the magic wand massager which will tend to make the head very sticky.  Be sure to always make sure lube does not go into the inner area of the magic wand massager because this could destroy the wand and stop the party immediately.  Please view this demonstration video.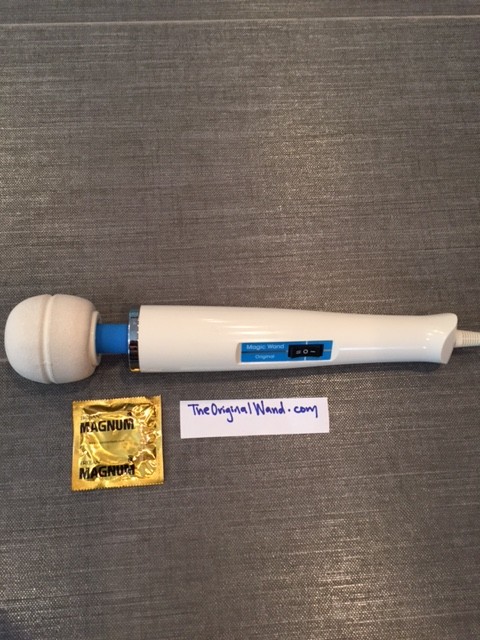 Hot soapy towel – One of the easiest and cost effective ways to clean the magic wand massager is to wipe it down with a hot soapy towel after every use to avoid any crud build up.  The best way to perform this cleaning task is to use some gentle soap such as Softsoap and apply some to a warm towel.  After doing so, wipe the head of the massager in a rotating manner for 30 – 45 seconds to ensure the head is clean and ready for future use.  Please view this demonstration video.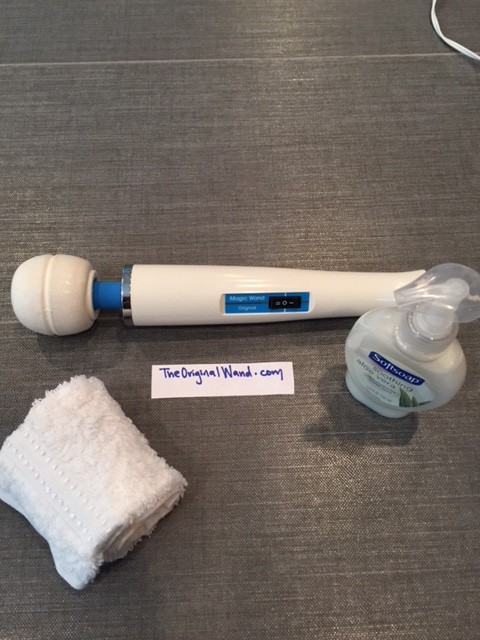 Please contact us if you have any questions on maintaing the magic wand massager.  We reply to questions within a couple hours.