How To Identify The Best Water Based Lube for Any Occasion
Spontaneity, long-lasting lovemaking and getting going when the going is rough are all reasons for using personal lubricant. Sometimes your female partner is not able to stay naturally lubricated as needed or maybe individual play could use a little more slip and less grip, so to speak. Lubricant can also make pulling on latex apparel easier. Whatever the reason to get wet, the best water based lube has its place.
The key to remaining well lubricated, chafing-free, and safe during lubed sexual activity is in knowing which lubricant is the best water based lube. Although the answer is entirely according to personal preference and subjectivity, we have some suggestions for the best water based lube.
A Water-Based Lube Primer (No Pun Intended)
When looking for your own best water based lube, you have to consider lube's attributes and why water based may be the best choice, as compared to silicone or oil.
Frankly, water-based is more natural and safer for use on the body, during toy play and with condoms. Silicone and oil-based lubes can damage latex and other materials, causing condoms to be ineffective and toys to degrade. This makes choosing the best water based lube a no-brainer.
Water based lubes are smooth, slippery and effective. They are not sticky or messy like their oil and silicone counterparts. But the water-solubility means that it breaks down easily during use, sometimes requiring reapplication for lengthier periods of use.
Options for Your Best Water Based Lube
Now that you know the benefits of water based lube, you can try one or more and find your favorite. Below are some options to try, to get your feet – or whatever else – wet: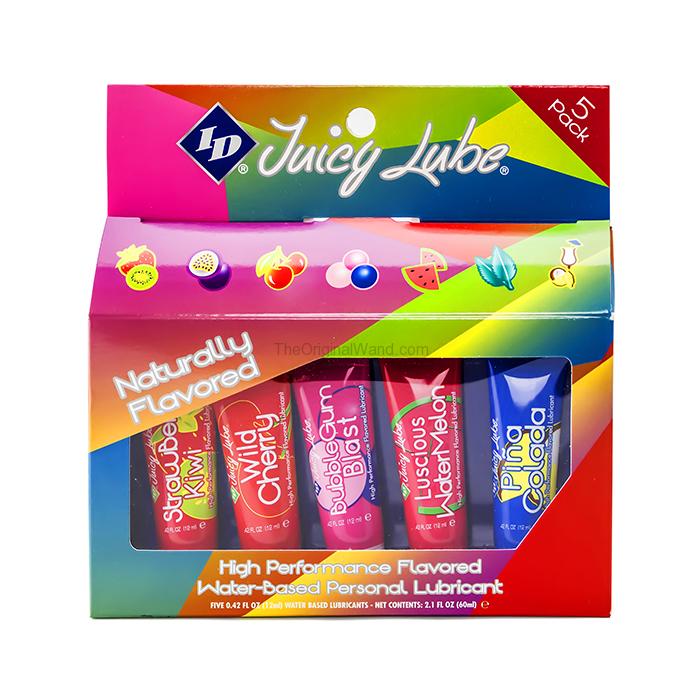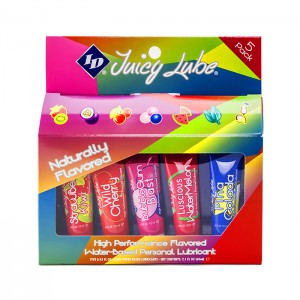 Beyond general, all-purpose water based lubes, there are options for on-the-go convenience and flavorful fun in the bedroom. If oral sex is on the agenda, the ID Juicy Lube 5-Flavor Assortment Pack is a great choice. This is likely the best water based lubes collection for mouth play. For travel or simple purse and pocket convenience, Passion Lube Single Use Pouches make your get-up-and-go the right kind of slippery fun.