It's All In The Floppy Ears of Rabbit Vibrators
If you were a fan of the famed television series Sex in the City, you know how the ladies buzzed about rabbit vibrators. Since that episode aired, women all over the world have given rabbit vibrators a try for their own buzzing bliss.
Rabbit vibrators are specially designed vibrators with clitoral stimulators shaped like bunny ears. Because most women think bunnies are cute and women love orgasms, rabbit vibrators have been very popular. Most of these vibrators have not just the bunny ears, but also a penis-shaped dildo as part of the design for internal stimulation at the same time as the bunny does the external work. This dildo often rotates or has internal beads that add textured movement. Together, the dildo and bunny ears are extremely effective.
If you are looking at rabbit vibrators for your own pleasure, we have a few suggestions:
Rabbit Vibe
Hold onto your hat, ladies. This Rabbit Vibe presents all of the classic rabbit vibrators' attributes. First, you have the much-loved external bunny ears for clitoral stimulation that you crave. At the same time, the internal G-spot stimulator is both vibrating and rotating to maximize orgasmic pleasure from deep within. As if that is not enough, the battery-operated device features 8 speeds of rotation with 36 different vibrating functions. You do the math. You will never want to leave your bed again.
Deluxe Waterproof Vibe
The Deluxe Vibe is waterproof and provides bunny ears and internal stimulation, also with multiple speeds and modes. Use it in bed, bath, shower, hot tub, swimming pool… You get the picture. The Deluxe Vibe is powered by four AAA batteries and provides all of the pleasure you seek from rabbit vibrators in a six inch, sleek black and translucent design.
Rabbit for the Hitachi Magic Wand
If you love the Hitachi Magic Wand, like everyone else who uses one, you will love theRabbit accessory for your Wand. These bunny ears provide all of the pleasure of rabbit vibrators' clitoral stimulation with the souped-up qualities of the Original Wand's power. A G-spot stimulator is also part of the accessory's design, so Original Wand vibration extends where you love it, both inside and out.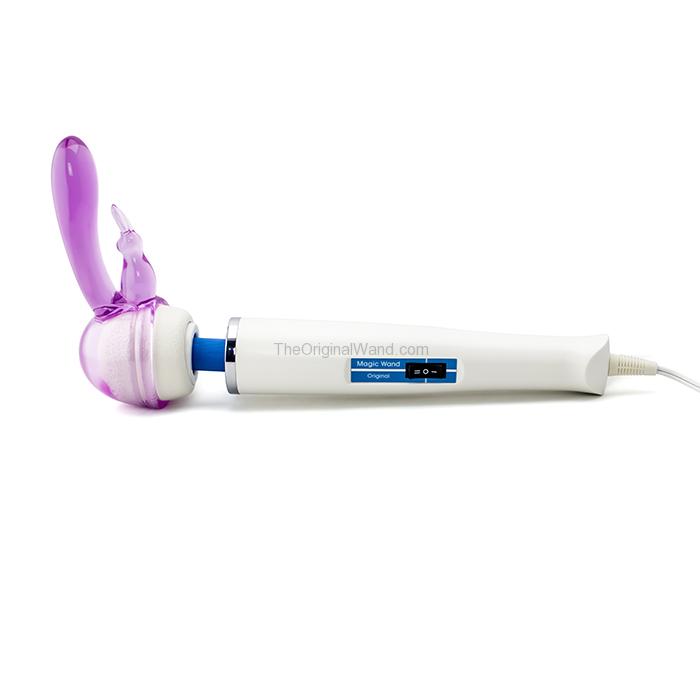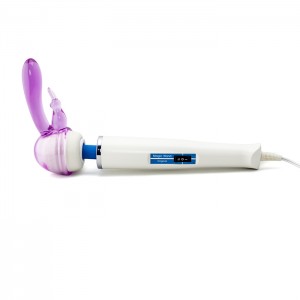 If you have not yet tried the Original Wand and are considering a rabbit vibrator, you may be better served giving the Original Wand a try with the Rabbit attachment. Having the Original Wand means great versatility for you and your partner, with accessories available to please each of you in your own ways. The Original Wand Rabbit Package provides everything you need to get started for your own maximum pleasure.
If you choose the rabbit style attachment for yourself and your male partner wants some Original Wand action, consider the M-Gasm attachment for him. The Original Wand provides you with hours upon hours of multi-orgasmic rabbit vibrator pleasure that you can certainly keep to yourself. But with the M-Gasm accessory your male partner will never feel left out.