What is the Dildo vs Vibrator Difference?
So you're exploring the world of sex toys. You have come to that great fork in the road where a decision must be made, that of "dildo vs vibrator." As silly as this sounds at face value, many people get stuck here for a few moments. Or days. Or many lost hours of bliss. So you don't lose your potential for bliss, we will walk you through the differences and similarities of dildos and vibrators.
Dildo vs Vibrator
It is not a new hit movie title. It is, however, an age-old question since the invention of electricity: Dildo vs Vibrator?
When you get down to it, dildos and vibrators can be two completely different items, or they can be one in the same. This is why many women and men get confused by them, at face value. The differences are in the details.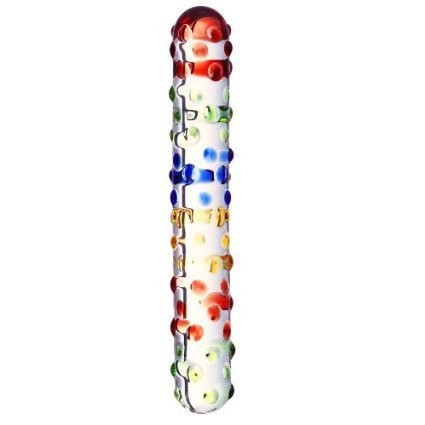 Dildos: What are they?
Dildos are more commonly used today than ever before, although they date back to the Stone Age. No kidding. Scientists have actually found carved stone dildos. This should make you feel less "weird" when shopping for a dildo. You are simply doing what millions of women or men have done before you, for millions of years.
Dildos are used for insertion into the vagina or anus, just as a penis would be used. Most are in the shape of a penis with very realistic attributes, like the Classic Dong-Flesh 8 Inch. But some can be intricate works of art with no penile characteristics, at all. Such is the case with the beautiful Rainbow Glass Dildo. You may not be sure of whether to display this one in a curio cabinet or take it into your bed.
Dildos can be used by a female or male by themselves to explore their body. Or they can be used during sex with another person to add some spice in the bedroom. One particularly good use is when your partner climaxes far earlier than the amount of time you need to orgasm, or for instances when a male partner cannot physically maintain an erection. Female and mixed gender couples often enjoy using dildos for strap-on play, as well.
Dildos are fairly simple, in that they do not have many bells and whistles like a vibrator. There are no vibrations, switch-on operations or parts to figure out. A dildo is simply like having a penis without having the man.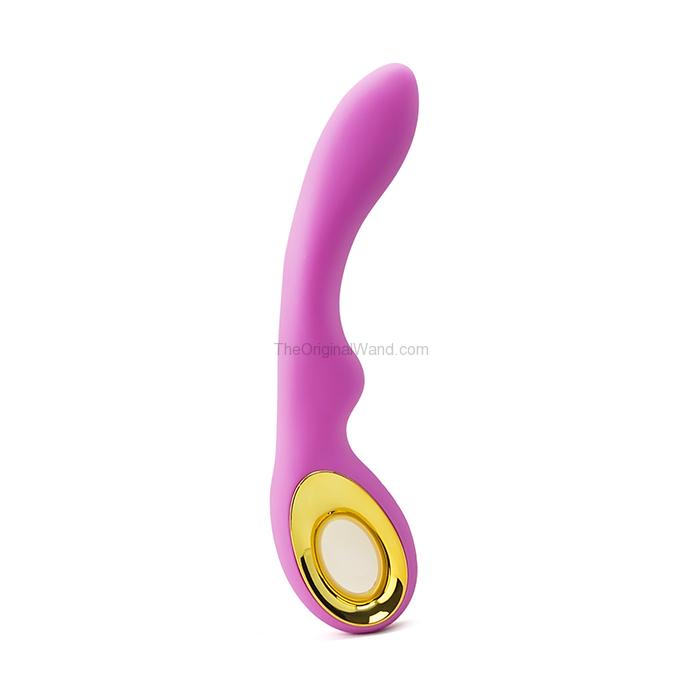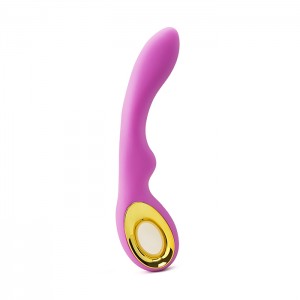 Vibrators: Good Vibrations
As their name implies, vibrators use battery or electrical power to provide pulsating clitoral stimulation for women or prostate stimulation for men. Vibrators come in many shapes and sizes, from finger attachments to very large and futuristic designs. There is even furniture that vibrates for female pleasure.
A vibrator can be small and simple for external use, like the Berman Intimate Basics-Athena model. Or, it can be used both internally and externally like the Exotic G-Spot.
A vibrator may be shaped like a penis, making it easy to confuse with a dildo. The Jelly Chocolate Dream is a good example of this type of realistic vibrator. It combines the attributes of a dildo with the benefits of a vibrator. This type of vibrator can be used for external clitoral stimulation, but is primarily designed for internal stimulation of the G-spot as sexual intercourse would provide. That is, like a real male penis, but with some good vibes added.
There are many types of vibrators and dildos to choose from. The first step to picking your perfect toy is to decide whether you want a naturally stimulating experience as a penis would provide, or if you want to add some vibrating action to your sexcapades. From there, simply narrow the field by deciding which options you want to have on your toy. Much like a buying a car, a sex toy can be simple and utilitarian like a dildo, or a luxury ride with all of the bells and whistles, like a fully-functioning vibrator.