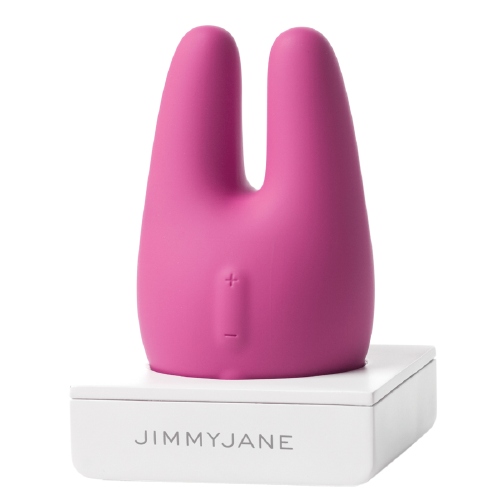 Think you're ready for the Jimmy Jane Form 2 Vibrator?
For many women, direct clitoral stimulation is a sure-fire way to reach orgasm. Considering it can take between fifteen and forty minutes for most women to climax, finding new and exciting ways to get there can be fun and satisfying!
There are a lot of vibrators to choose from, but if you're looking for one that focuses specifically on clitoral pleasure, take a peek at the new Jimmy Jane Form 2. It's uniquely designed to target the clit and surrounding sensitive tissues to help women reach faster, more intense climax. The pretty design offers two flexible ears which are softly rounded for comfort, and contain individual motors for dual sensation. The ears fit perfectly around the clitoris for all-around stimulation. Small enough to fit in the palm of your hand, the Form 2 packs a punch with a variety of vibrations and intensities that Jimmy Jane calls, "sensation in stereo."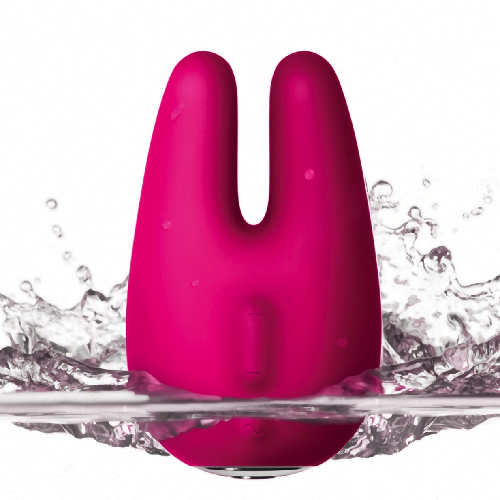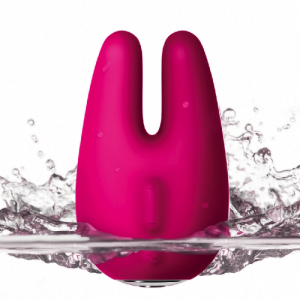 Not only is it pretty to look at, the Form 2 vibrator can be used in multiple ways to help you reach climax. You can place the ears around the clitoris and hold the vibrator there, experimenting with vibration settings to see which you like the best. Or, use the ears to stroke the inside of your labia, touching one or both of the wands to your clitoris as you go. The sensitive nerves in your labia can help build pleasure, anticipation, and lead you into the ultimate orgasm! You can also place the ears around your clitoris and give them a little squeeze, resulting in a "nibble-like" motion, which can be repeated along the labia or, actually, anywhere on your body that you'd like a soft bite. The Form 2 is easy to handle so you can comfortably find what works the best for you!
Relaxation is a key part to being able to reach climax. The nice thing about the Jimmy Jane Form 2 is that it's waterproof. Play with it while taking a warm, relaxing bath or bring it into the hot tub without worries of damaging the vibe in water. Place the ears close to the clitoris and squeeze them a little bit together. The water between the ears will vibrate and create a jet that can add additional stimulation and sensation where you need it the most.
The Form 2 has a lot of benefits in one powerful package, as well. Four vibration modes and five vibration levels allow you to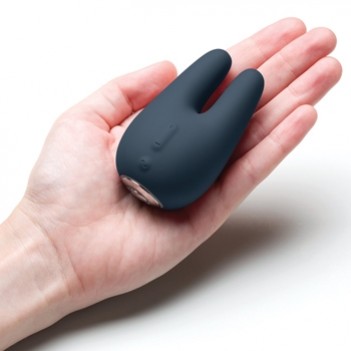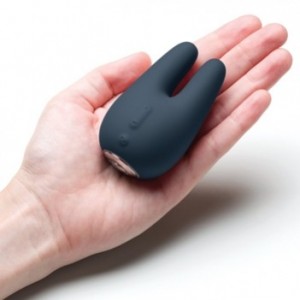 play with a variety of settings. The rechargeable battery has up to four hours of life per charge—and comes with a charging dock so you don't need to worry about replacing batteries! The medical-grade silicone ears are flexible and super soft against your skin. It's also completely washable.
The Jimmy Jane Form 2 is handy to have in your toy box. Whether with a partner, or on your own, the Form 2 is a highly functional vibrator for giving you the stimulation you need. Its versatility means you can use it before, during or after intercourse, by itself, or in addition to other toys you enjoy during solo play. Ultimately, consider this a gift to yourself to increase the amount and intensity of your orgasm. Who doesn't want a gift like that?
Buy your very own Jimmy Jane Form 2 today at a discounted price from TheOriginalWand.com, your go to, boutique adult toy store for all your intimate needs.