The perfect kinky sex toys for couples
While sex toys or vibrators are something that can easily be enjoyed by yourself, when you are alone, they are also something that can give you a lot of pleasure when you are having some fun with a friend or partner. Of course there's lots of fun things that you can do with your partner, but one of the most exciting way to expand your sexual horizons is to try little bit of light bondage and discipline (generally referred to as BDSM) with some kinky sex toys. In this article we give you a few suggestions on how to spice it up in the bedroom.
What is BDSM?
The term "BDSM" is formed by combining the words Bondage, Discipline, Sadism, and Masochism – broadly covering any sort of sexual activity that would generally be considered a bit kinky. BDSM can be used to describe a huge range of erotic sexual activities that involve some element of dominance, submission, role-playing, restraint, or discipline. Many couples use some light BDSM activities to add a bit of excitement or sense of danger to their sexual encounters. BDSM erotic activities are generally characterized by some element of power imbalance, with one party taking control and dominating the more submissive party.
The pleasure in being restrained
One of the best places to start for couples wanting to begin to experiment and bring a bit of BDSM into their sex lives is to use restraint. This can be as simple as a pair of hand-cuffs or using stockings to bind the wrists or ankles to the bed. With one partner restrained, then the other partner (the more dominant one) is able to take charge and play with their body, giving them pleasure (and maybe sometimes a little pain), however they choose. There is something incredibly liberating about lying there, at someone's sexual mercy, while they explore your body and do whatever they feel like. This is where a sex toy or vibrator can play a key role in enhancing your pleasure, whether you are working a woman's clitoris or her g-spot, a vibrating sex toy can take her pleasure to a whole new level.
Let's get kinky!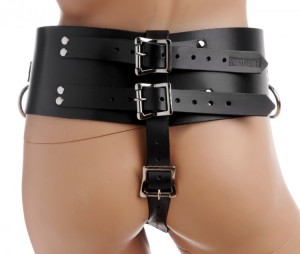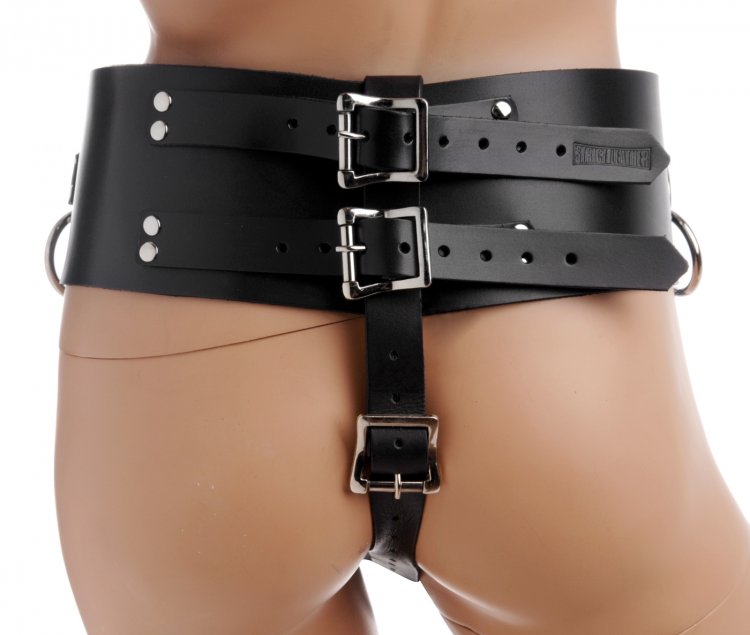 The Magic Wand kinky package is perfect for those couples wanting to add a bit of spice to their sex life. As well as the classic Magic Wand vibrator (one of the most popular sex toys on the market), the kinky package comes with a "Forced Pleasure Belt" which holds the Magic Wand vibrator in position and gives a woman the ultimate orgasm while still being restrained. Lying there, helpless, unable to move, but feeling waves of pleasure washing over her body.
Sometimes the best sexual encounters that you will have are those when you are pushed beyond your normal boundaries, taken to places that you haven't been before, shown that the limits that you thought you once had no longer mean anything. BDSM and kinky sex toys can open up a whole new world of pleasure for you. So grab the Magic Wand kinky package, slip on the restraints, and strap yourself in for the ride of your life.