Thrusting sensations of the classic Jack Rabbit Vibrator
Most adult women have heard of the long-running hit television series "Sex and the City," as well as the associated movies that have been released and enjoyed by millions in recent years. Many women are also aware that it was on Sex and the City that a jack rabbit vibrator by California Exotics was first widely discussed in mainstream media.
Once the episode spotlighting the jack rabbit vibrator aired women all over the country flocked to adult novelty and sex toy stores, whether alone or with friends, to buy their very own rabbit. Many more simply sat down at their computer and bought their own rabbit online. After all, who would not want what Carrie Bradshaw and the other cast members claimed caused the perfect orgasm every time?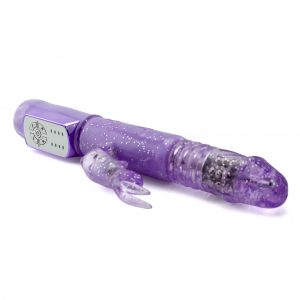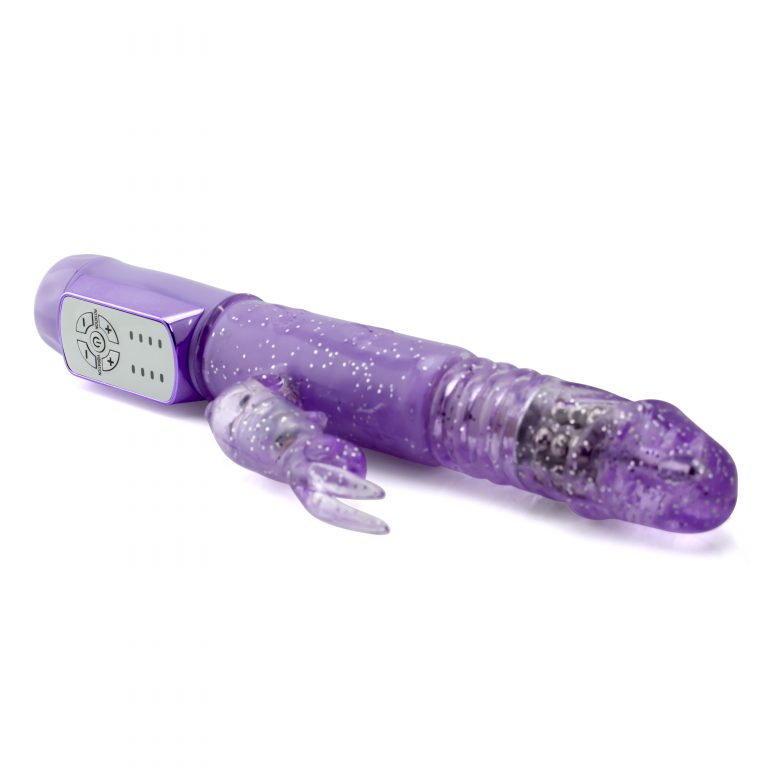 New Generation Jack Rabbit Vibrator
With the passing of time comes the need to innovate or improve upon what works, as less enticing products fall to the wayside of retail shopping carts. Jack rabbit vibrators by California Exotics are no different than any other consumer product, in that the designers sat down and worked on how the best vibrator on the planet could be improved upon.
Lucky for women everywhere, California Exotics' team succeeded in improving upon the original jack rabbit vibrator. This improvement, called the Jack Rabbit Thrusting Vibrator is no fuzzy bunny. This rabbit packs a lot of climactic "punch" into its four speed, ten function, sparkly purple phallic frame. This version of the "old standard" thrusts intensely for more realistic action while stimulating beads work their magic on your vaginal walls, particularly the g-spot.
Every Girl Needs a Pet Jack Rabbit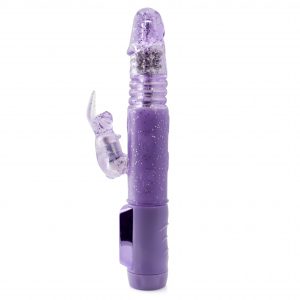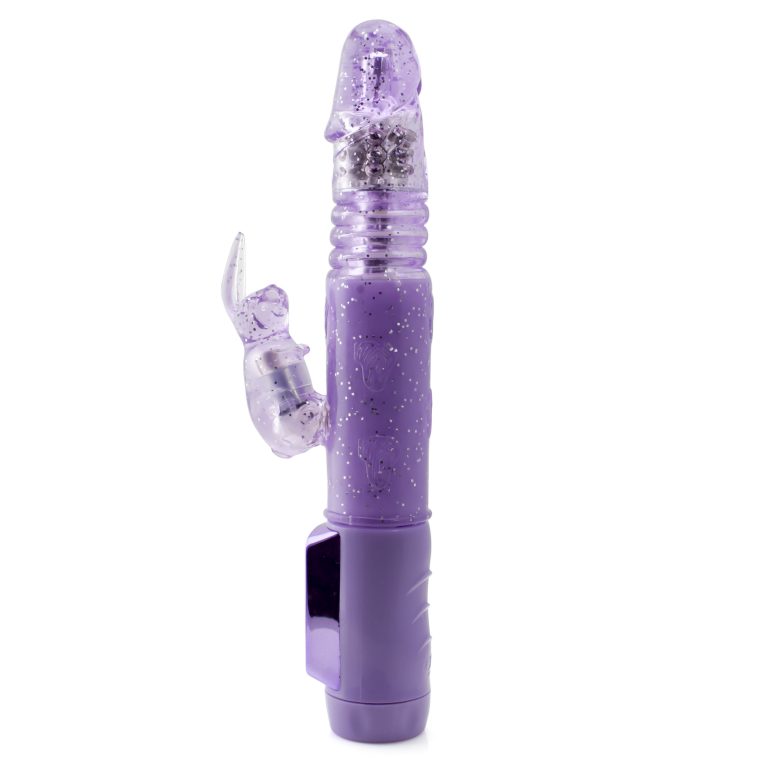 As Carrie Bradshaw and the other ladies would recommend, every girl needs her own jack rabbit vibrator to keep in touch with her sexuality, enjoy sexy foreplay with a partner, or just get through those times when a desirable penis is nowhere to be found. Having a jack rabbit vibrator ensures you keep feeling sexy, sexually healthy and satisfied.
The best part about having your own pet jack rabbit is that you do not have to feed him and he is always ready and available to please you when you want him. Just keep three AAA batteries in the base of your purple jack rabbit and you will never have to beg. On the other hand, if you need him to tuck away discreetly when someone else is around, his quick off button ensures you don't get caught playing with your favorite bunny.
If your partner wants to get in on the fun, have him or her engage in some oral activity while your jack rabbit works his magic. Together, these two favorite past times can send you to the moon.