Top 5 Magic Wand Attachments for your massager
Chances are if you are reading this right now, you came here to figure out how you could enhance the feeling of your massager/vibrator with some magic wand attachments.  Or, you might be asking yourself what the heck is a Magic Wand Attachment?  If you have ever owned a personal handheld massager, you might have seen these enhancing attachments that go on top of your magic wand head so they could provide pleasure in different, yet interesting, methods.  Although Magic Wand Attachments are made for the Hitachi Magic Wand, these attachments do fit on many other massagers with the same size head. such as the Body Wand or Magic Wand Rechargeable.  Today, we will explore the top 5 selling Magic Wand Attachments and how they will benefit you.
Love Nub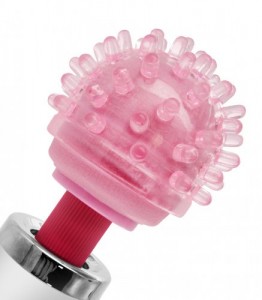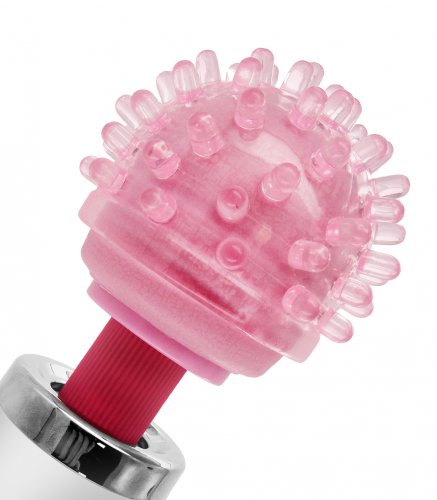 The Love Nub attachment is made of high quality TPE and comes with gentle nubs which provide soothing sensations when applying to your skin or personal areas.  The little nubs on the Love Nub will vibrator and shake with different intensity levels, depending on the speed you operate your magic wand at.  This attachment is a great entry level attachment for external stimulation since the actual attachment does not penetrate your body if using it for sexual purposes.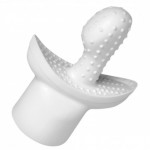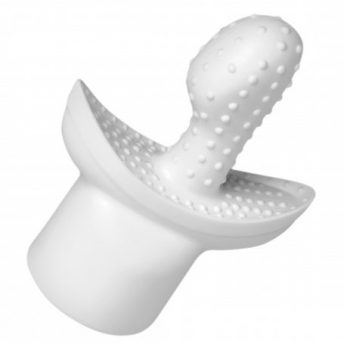 The G-Tip attachment is made of high quality TPE as well and does come with smaller nubs on the inner section of the attachment for a fantastic feeling.  As the name suggests, the G-Tip has one primary focus which is stimulating a woman's G-Spot for that inner curved reach.  This attachment is great for those who want more of a penetrating attachment since the G-Tip is used for inner stimulation compared to the outer stimulation the Love Nub provides.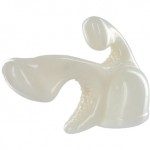 Coming from the same family as the G-Tip, the Tri-Gasm attachment is made of high quality TPE and comes with smaller nubs on the inner section of the attachment which is very similar to the G-Tip.  As you may have noticed by now, little nubs are a trend with magic wand attachments because they feel quite amazing!  The interesting part about the Tri-Gasm Magic Wand Attachment is it's dual pleasure technology which is made specifically for vaginal penetration with anal pleasure as well.  Getting both vaginal and anal pleasure at the same time could be very intense so make sure you are ready for this extreme pleasure!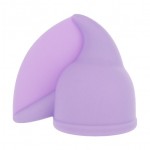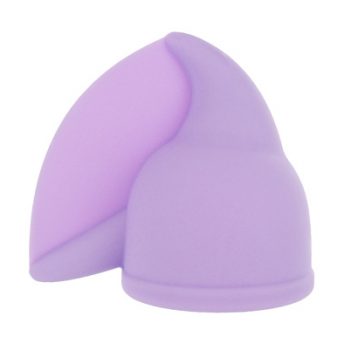 The Flutter Tip is a high quality attachment made of food grade quality silicone which provides a very smooth and velvety feel.  The flutter tip is a very sensual, pleasing attachment because it provides the flutter sensation, similar to the wings of a fluttering butterfly, when attached to the Magic Wand massager.  The flutter vibrators get stronger as your massager speeds increase which can drive women crazy since this tongue like feel can bring intense orgasms to women who enjoy oral sex.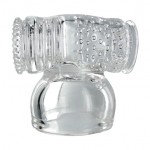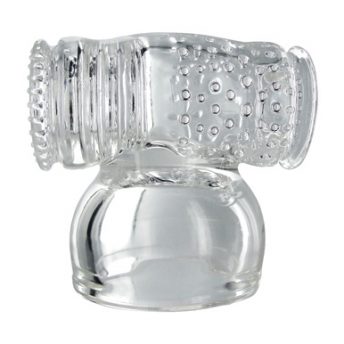 Made for a male partner, the Hummingbird attachment is made of high quality TPE which fits most penis sizes and proves pleasure most men crave!  Water based lube is really recommended for all attachments, especially this one, since fitting into the Hummingbird could be snug for some men who are thicker than average.  Providing the sensations of a hand or blow job, the Hummingbird has been known to create earth shattering orgasms for men who crave gentle forward and backward strokes with the intensity of vibrations on the penis as well.  Climaxing is very easy and quick with this attachment so you can use this tool to increase stamina in bed with your partner.
Try one or all of these best selling amazing attachments and have ZERO regrets!  As always, if you have any questions on these Magic Wand Attachments or any of our products, please contact us for a super quick response.  We hope this article helped you make a decision on what Magic Wand Attachments are and how they could enhance your sexual well being.