What to expect when you are ready for a double sided dildo
Feeling adventurous? Nothing breaks you out of your same-old sex routine like a dildo that acts like two toys in one. You might already know about all of the fun you can have with a flexible dildo (if you don't, what are you waiting for?). But when you crave sharing that same pleasure with your partner, or trying solo double penetration without the fuss of separate toys, a bendable, double sided dildo is the answer! There is a lot of fun and possibility packed into one amazing toy!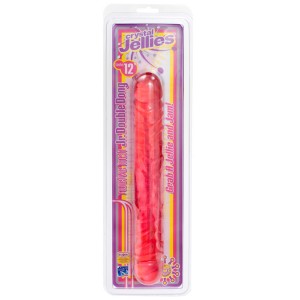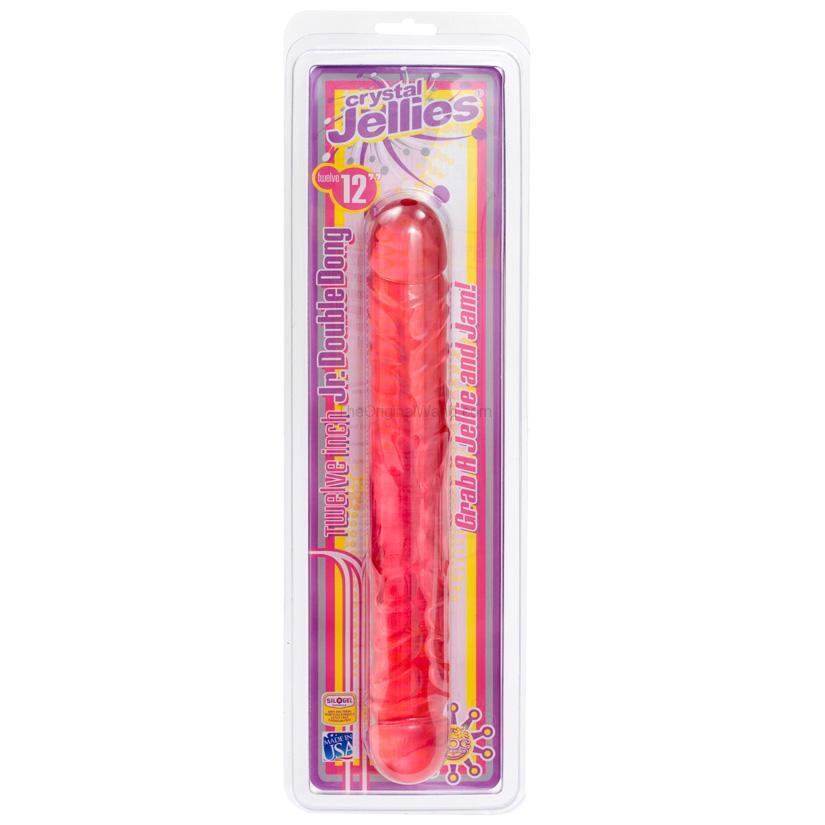 The Crystal Jellies Double Dong Dildo offers dual heads on a flexible shaft for pleasure you can share or keep all to yourself. For solo play, this bendable, flexible double sided dildo can be bent in a U-shape for simultaneous vaginal and anal penetration. Many women report an increase in the frequency and strength of orgasm when anal stimulation is added to their sex routine. Once you've inserted one end of the dildo into the vagina, you can use as much or as little of the other tip for anal penetration as you like to get started. With the double sided dildo inserted into both entrances, you're free to stimulate your clitoris as well, adding to the amazing pleasure. Be sure to lube the ends of the dildo that you plan to use with your favorite sex toy lubricant. Insert and grip the dildo in the middle for manual thrusting action and get lost in the fullness and unique sensations of double penetration.
Couples may enjoy the dual-heads of this foot-long dildo. The center of the dildo is easy to grip as you penetrate yourself and your partner, and thrust the toy back and forth between the two of you. Perfect for role reversal play to use on your man, or for female couples who want to share the exquisite pleasure of tandem penetration. Works great for dual anal penetration, too! The size and easy-to-hold design of this double sided dildo makes it great for beginners, but offers enough size and girth to please even the most experienced users. With couple play, you'll find it easy to use additional toys in tandem with the double dildo. Add a small vibrator or clitoral stimulator, or butt plug to increase overall pleasure and fun.
Like a little realism in your toys? You'll love the look of this double sided dildo. The nicely contoured heads and realistic, veined shaft provide a smooth glide with each thrust and real-to-life feel. The jelly-like material warms and bends to the natural curve of your body. It's also waterproof. Grab a little waterproof lube and head to the shower or tub for a sensual experience. For added fun, try some oral stimulation by placing a flavored condom on one or both ends of the dildo.
The Crystal Jellies Double Dong Dildo is 12" long and 1.5" wide with a realistic, penis-shaped head on each end. It's made from body-safe antibacterial SilAGel formula, and is phthalate-free. Simply clean with warm, soapy water or your favorite adult toy cleaner.