If you're looking for a versatile and powerful sex toy, a Vibrating Wand is an excellent option that can provide intense pleasure for both men and women. Whether you're new to the world of sex toys or a seasoned pro, a Vibrating Wand is a must-have in your collection. In this article, we'll discuss what Vibrating Wands are, why they're so popular, and where you can find the most trusted brands on the market.
What is a Vibrating Wand?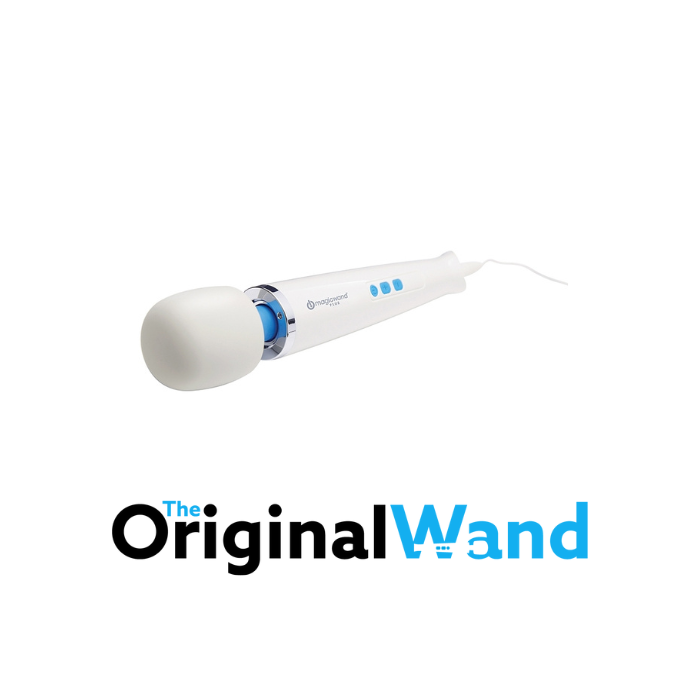 A Vibrating Wand is a sex toy designed to stimulate the erogenous zones of the body with intense vibrations. It features a long, wand-like handle and a bulbous head that vibrates at various speeds and intensities. Vibrating Wands are typically made from high-quality materials such as medical-grade silicone or body-safe plastic, and they're designed to provide a range of sensations, from gentle and teasing to deep and powerful.
Why are Vibrating Wands so Popular with Men and Women?
Vibrating Wands have become increasingly popular in recent years due to their ability to provide intense and long-lasting pleasure. They're also incredibly versatile and can be used for a variety of purposes, such as:
Solo Play: Vibrating Wands are perfect for solo play and can help you achieve intense orgasms quickly and easily. They can be used to stimulate the clitoris, G-spot, or any other erogenous zone of your body.
Couples Play: Vibrating Wands are also great for couples play, as they can be used to stimulate both partners at once. You can use them during foreplay, or during intercourse to enhance the experience for both you and your partner.
Massage: In addition to sexual pleasure, Vibrating Wands can also be used for non-sexual purposes, such as massage. They're great for relieving tension and soreness in the muscles, making them a great addition to any self-care routine.
The Hitachi Magic Wand: The Most Popular Vibrating Wand
The Hitachi Magic Wand is arguably the most popular Vibrating Wand on the market. It was originally designed in the 1970s as a massager for sore muscles, but quickly gained a reputation as a powerful sex toy. The Hitachi Magic Wand features a long handle and a bulbous head that vibrates at two speeds: high and low. It's also incredibly durable and long-lasting, making it a great investment for anyone looking for a high-quality sex toy.
If you're interested in purchasing a Hitachi Magic Wand or any other Vibrating Wand, TheOriginalWand.com is a great place to start. They offer a wide range of Vibrating Wands from the Hitachi family. They also offer discreet shipping and excellent customer service, making them a great choice for anyone looking to purchase a Vibrating Wand online.
Trust Reputable Sellers Like TheOriginalWand.com
While there are many Vibrating Wand replicas floating around on the market, it's important to only purchase from reputable sellers like TheOriginalWand.com. These sellers offer high-quality, genuine products that are made from body-safe materials and designed to provide maximum pleasure. Purchasing from a reputable seller also ensures that you're getting a product that's backed by a warranty, so you can have peace of mind knowing that your investment is protected.
In conclusion, Vibrating Wands are an excellent option for anyone looking to enhance their sexual pleasure. They're versatile, powerful, and can be used for a variety of purposes, making them a must-have in any sex toy collection. If you're interested in purchasing a Vibrating Wand, be sure to trust reputable sellers like TheOriginalWand.com to ensure that you're getting a high-quality product that