How experimenting with a small butt plug could enhance your pleasure
Anal play used to be one of those taboo things that people enjoyed, but rarely talked about. If you've been thinking about exploring anal sex but weren't sure how to approach it, don't worry! The topic isn't nearly as hush-hush as it used to be. Advice and great products are readily available to get you started. The best rule to remember about anal is to start small and work your way up! The more prepared and accustomed you are to size, the more you'll be able to handle as you continue to experiment.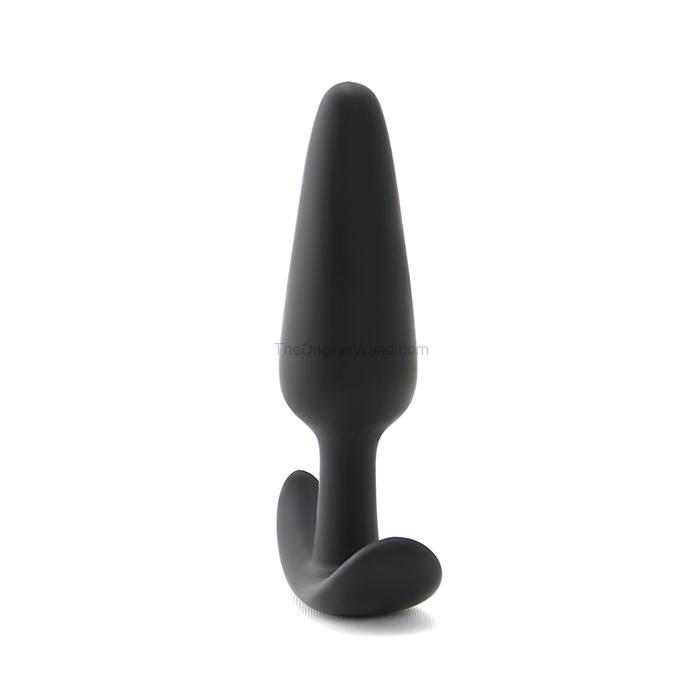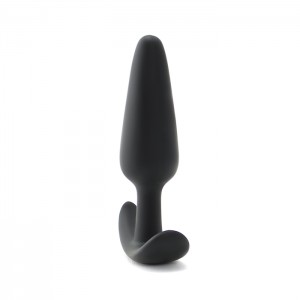 Butt plugs are a common toy for beginner anal play. Because that area of the body contains multiple nerve endings, anal play is pleasurable and even orgasm-inducing for some people. Butt plugs come in a variety of sizes, widths and shapes so you can explore all the sensations possible from anal play. This variety in butt plugs is also great as you become more comfortable with their use and want to try something new. However, choosing a small, starter butt plug is a good idea if you've no, or limited, experience with anal play. The Mood Naughty small butt plug is just the right size to keep intimidation down and pleasure high! At just three inches of insertable length you can control how little or how much you'd like to use. The tapered tip makes for easy insertion, while the girth increases slightly to the base to a maximum width of ¾". Once fully inserted, the gently curved base keeps the plug in place, and makes it easy to remove. With any butt plug or anal toy, lubrication is required. Nothing ruins anal play faster than too much friction! Choose your favorite water-based lubricant and apply enough to the tip to make it slick. Add more as needed for your comfort.
The sensation of anal fullness is what drives many people wild. The Mood Naughty is just enough to stimulate your nerves and provide that delicious full feeling without being overwhelming. Once you're comfortable, you may want to experiment a little. Butt plugs may be left inserted during sex, and used with other toys like a vibrator or dildo. With its smaller size, the Mood Naughty works well in tandem with vaginal penetration… which many women enjoy! To get used to the feeling of having a butt plug in place, you may want to try inserting the plug and wearing it while in the shower. The teardrop shape ensures that the plug won't pop out while you're upright. Wearing the plug this way can lead to comfort and increased confidence when it comes to playing with a butt plug during sex.
The Mood Naughty has a good combination of firmness and flexibility to make insertion easy and comfortable. It has a matte black surface, and is smooth to the touch. It's made in the USA from velvet-touch silicone. Simply clean this butt plug with a toy cleaner, or warm, soapy water.  The great thing about this butt plug is it may also be placed in the dishwasher.
If you enjoyed reading this product review, you may also enjoy reading about what the differences are between water based lube vs silicone based lube's.