Reducing intimidation by using an Anal Trainer Kit
Anal play can be a very pleasurable addition to your sex life. Don't be intimidated by the thought of anal sex! Believe it or not, getting started is easier than you might think, and once you've started, you might find it brings the kind of pleasure you've been craving.
Anal training is a good idea if you're planning to expand your anal play later on. Because the muscles around the anus are tight and constricting, gentle stretching helps prepare you for a variety of anal sex activities, like wearing butt plugs or penetration with a dildo. Anal training doesn't have to take a long time, but it does require consistency and practice to help your body respond positively to anal play. Additionally, anal play can be a great addition for those desiring to explore power exchange in their sexual relationship. Allowing your body time to warm up and adjust to anal penetration will make the experiences better for you and your partner.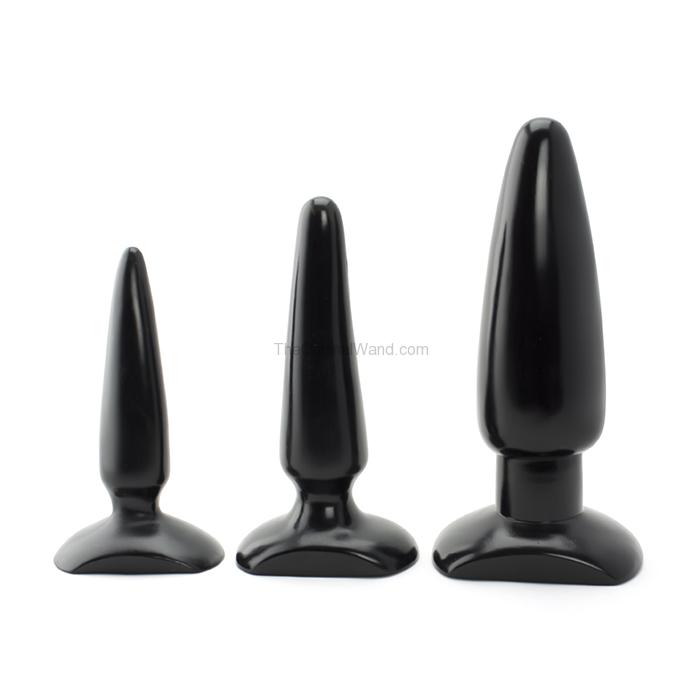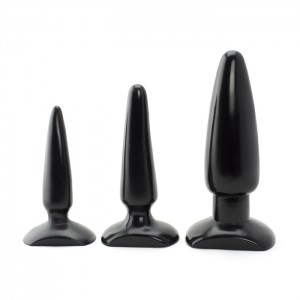 You may start exploring anal play by simply using a well-lubricated finger or slim anal probe so your body gets used to the amazing sensations caused by anal penetration, and also the feeling of having something inside of you. When you're ready to work-up, consider an anal trainer kit. Anal trainers like the Colt Anal Trainer Kit come with multiple butt plugs in incremented sizes to help you start small and work your way up. An optimal anal trainer kit should have small, medium, and larger size butt plugs, preferably made from a somewhat flexible rubber to make insertion and adjustment a bit more comfortable in the beginning. You'll also need a quality water-based lubricant, and most importantly, trust in your partner. No matter if going solo, or with a partner, remember to be patient and not test your limits too soon. Being comfortable each step of the way is important to ensure you enjoy anal play now and later on.
Practice with the smallest butt plug first. Use a generous amount of lubricant and practice inserting the plug slowly, stopping when you feel like you've reached your limit. It's important to relax. The muscles around the anus are already firm, and tensing because you're nervous will only lead to discomfort. Relax and allow the muscles in your bottom to relax as well before inserting the smallest plug. Over time, you'll find you can accommodate the small plug and will be ready to move on to the medium size. While anal trainers may be used alone, you may find it's easier to use with a partner. The more sexually excited you are, the easier the plugs may be to use. Before you know it, you'll be able to accept the largest plug and take full advantage of all the pleasures of anal play.
The Colt Anal Trainer Kit comes with three rubber butt plugs. The smallest plus measures 4"x 1", the medium, 5" x 1.25" and the large, 6" x 1.5". Each is firm yet pliable, with a slim, tapered tip for easy, comfortable insertion. A wide base keeps the plug in place and makes for easy removal. Requires water-based lubricant. Wash with toy cleaner, or warm, soapy water after each use.
Anal Training Kits might be the best way to jump into the anal pleasure arena so give it a try.  If you enjoyed this article, you may also find the importance of sexual health and what to look out for.