It's time to treat yourself with a high quality Rubber Dildo
Dildos are often the first sex toys that women purchase. That's no surprise considering dildos represent something familiar, and are probably a little bit less intimidating than other types of sex toys. Yet, even for women well-versed in toys, you'll find dildos are a mainstay of most any collection. They're available in an array of sizes and shapes, colors and girths, from movie-set huge, to a real-man average so you can live out nearly any kink or fantasy that involves penetration.
But size is just one consideration to make when selecting a dildo. The other? Glass or rubber? Dildos are made from both, and each have their own set of benefits. Women with concerns over allergies to synthetic materials may choose a glass versus a rubber dildo. Glass offers durability and are non-allergy causing. However, the main drawback of glass is that it is obviously rigid and unable to contour and flex with the natural angles of your body. The other drawback is feel.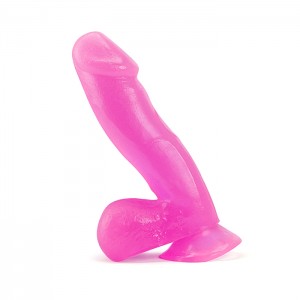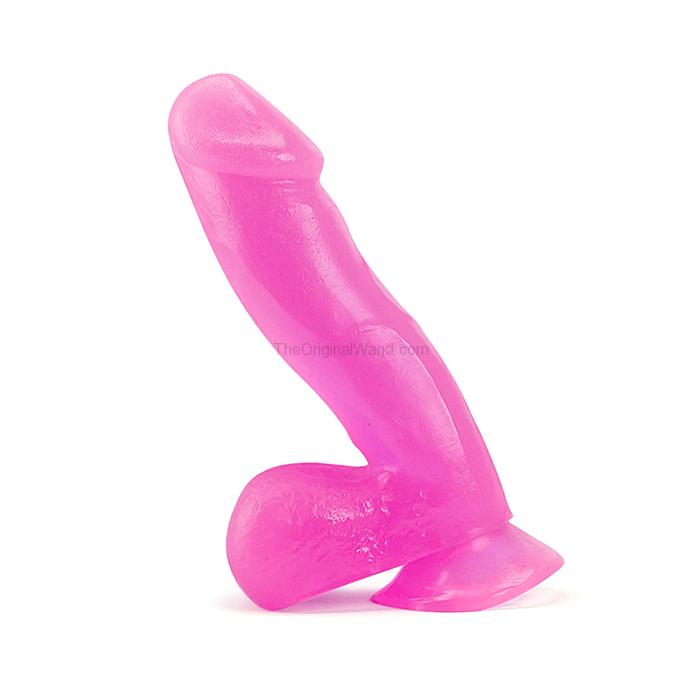 Even in the fantasies that come with solo-play, or even with a lover, a touch of realism is important. Especially if you're using your dildo with a partner who may also favor some life-like qualities. Rubber dildos are made from silicone, jelly or similar materials for a soft, smooth surface. Some even feel amazingly like real skin! If you're after the realism of feel, a rubber dildo will probably work best for you. You can find designs, like the Basix RubberWorks dildo, that have very durable, realistic skin with a veined texture and flexible shaft for comfortable, life-like penetration. If you've previously only used glass dildos and are curious about the feel and texture of rubber dildos, this is a great place to start.
This dildo is a generous, realistically sized dong at six inches, with a nicely veined pattern, and five inch girth for an extra pop of pleasure. The attached suction cup allows you to adhere this rubber dildo to nearly any surface, such as a shower or bedroom wall, for hands-free masturbation, or play with a partner. The nicely rounded, sleek head makes for easy vaginal or anal insertion—just use a little of your favorite lube! The Basix Rubberworks dildo is hypoallergenic and made from phthalate and latex free material, which is great news if allergic reaction to rubber dildos is a concern.
Flexibility is key to this rubber dildo as well. It's firm enough to caress your inner walls and deliver exquisite pleasure, but flexible enough to conform to your body's natural shape. This conformity is key for comfortable use, especially during anal penetration. It's easy to handle for one handed penetration, leaving your other hand free to provide clitoral stimulation either with your fingers, or another amazing toy, like a clitoral, or mini vibrator. There is a lot of fun in the functionality of this dong, and it's sure to become a staple of your adult toy box.
The Basix is available in pink, and is made from materials sourced from the USA. Completely Hypoallergenic and waterproof, it can be used in the shower, tub or hot tub. Easy to clean with a soapy, damp cloth or your favorite sex toy cleaner.  Have a better idea about if a Rubber Dildo is right for you?  You may also enjoy reading why the Lady Love Package is the most wanted Magic Wand Massager Package from TheOriginalWand.com